About The Festival
Welcome to the first-ever Singapore Festival of Hinduism (SFH) to be held from 20 – 29 November 2020, organized by Hindu Centre Singapore. Learn more about the religion followed by 5% of Singapore's population and who contribute to the vibrance and colour to the cultural and spiritual life of Singapore. 
Packed with 23 events over 10 days, the online Festival aims to inform, educate and entertain and is for all Singaporeans to learn more about Hinduism. The events cover everything from main tenets of Hinduism to important scriptures, explanations on Hindu iconography and deities, prayers, yoga, health and fitness, the science and art of home layout, holy places in the world for Hindus, temples in Singapore and temple etiquette, music and dance and much more.
The synopsis of each session and the bio of the presenter(s) are available in the Event Details.
The Festival is also positioned as an interfaith event to promote a better knowledge and appreciation of Hinduism as the religion is insufficiently understood despite being one of the major religions in the world. 
So come and attend as many events as you can from the wide range of events available. It's free for all and available on Youtube.com/HinduCentreSG and Facebook.com/HinduCentreSG :

Youtube


Facebook


Add the Festival to Your Google Calendar


Ask Us Your Questions/Queries in Advance

Organised By
Guest of Honour: Mr Edwin Tong, Minister for Culture, Community and Youth and Second Minister for Law, Singapore
 In attendance: Mr. R. Jayachandran, Chairman, Hindu Endowments Board (HEB)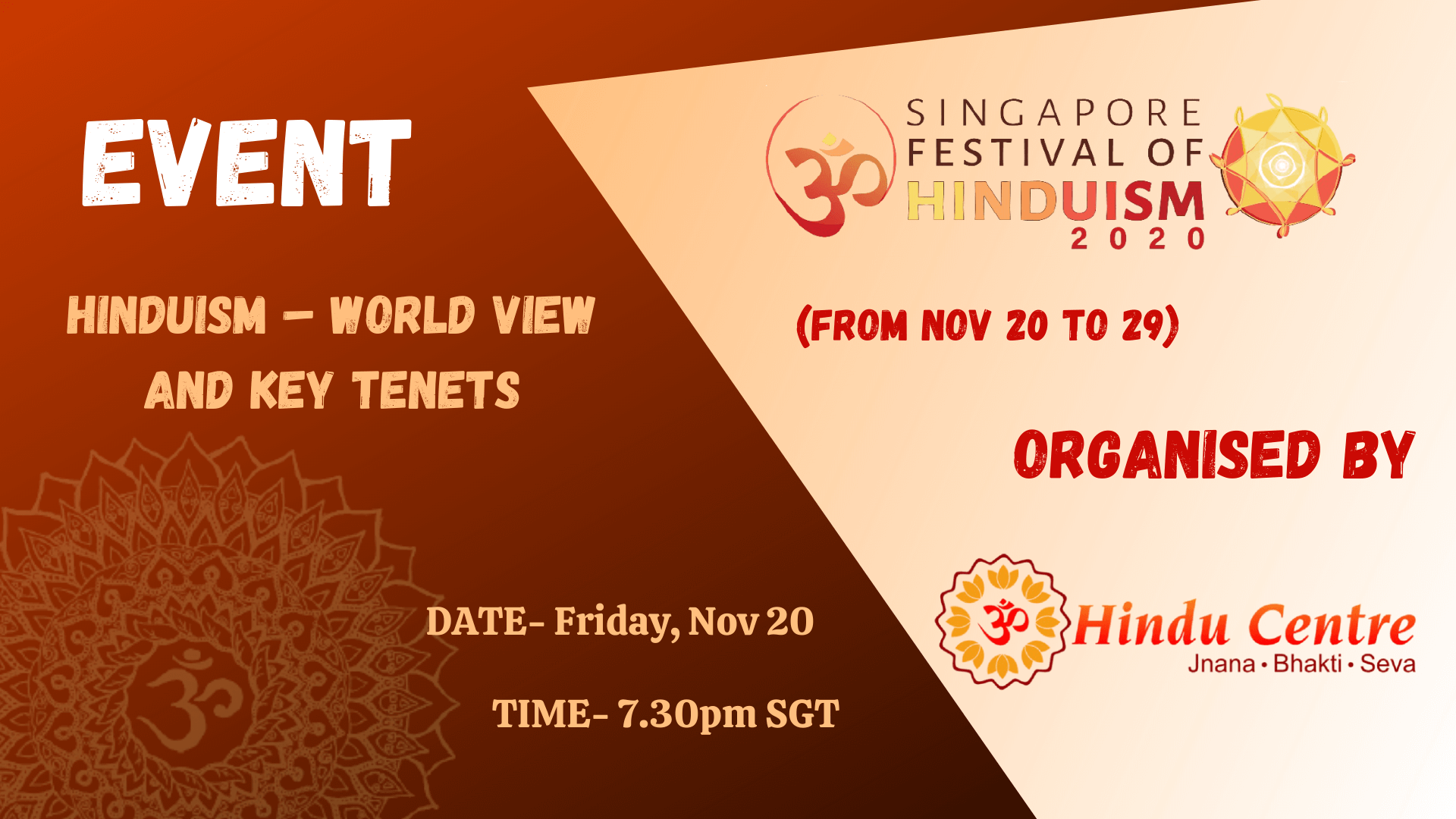 Mr. S Ravenderan
Hindu Centre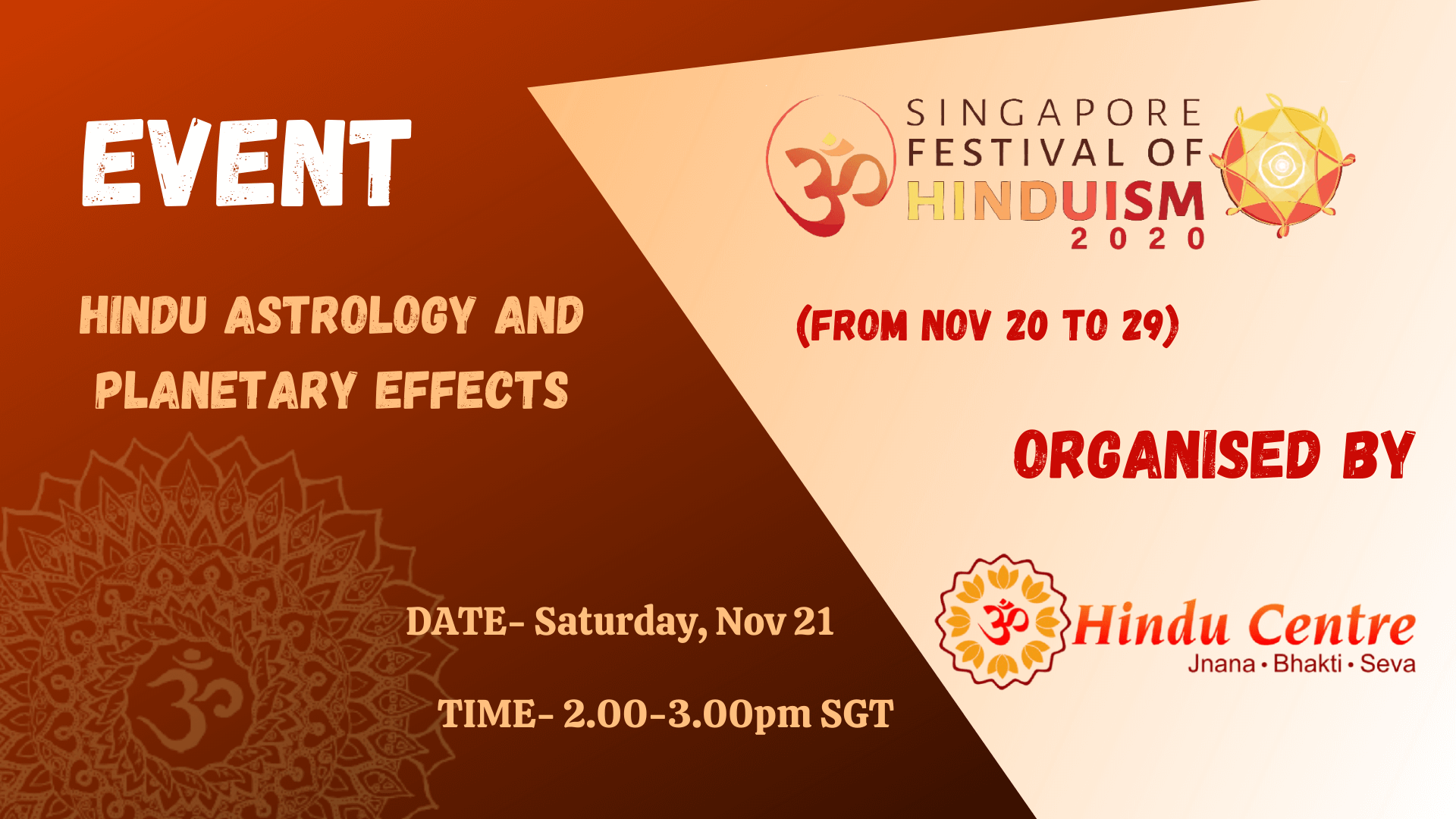 Mr Dinesh Cheram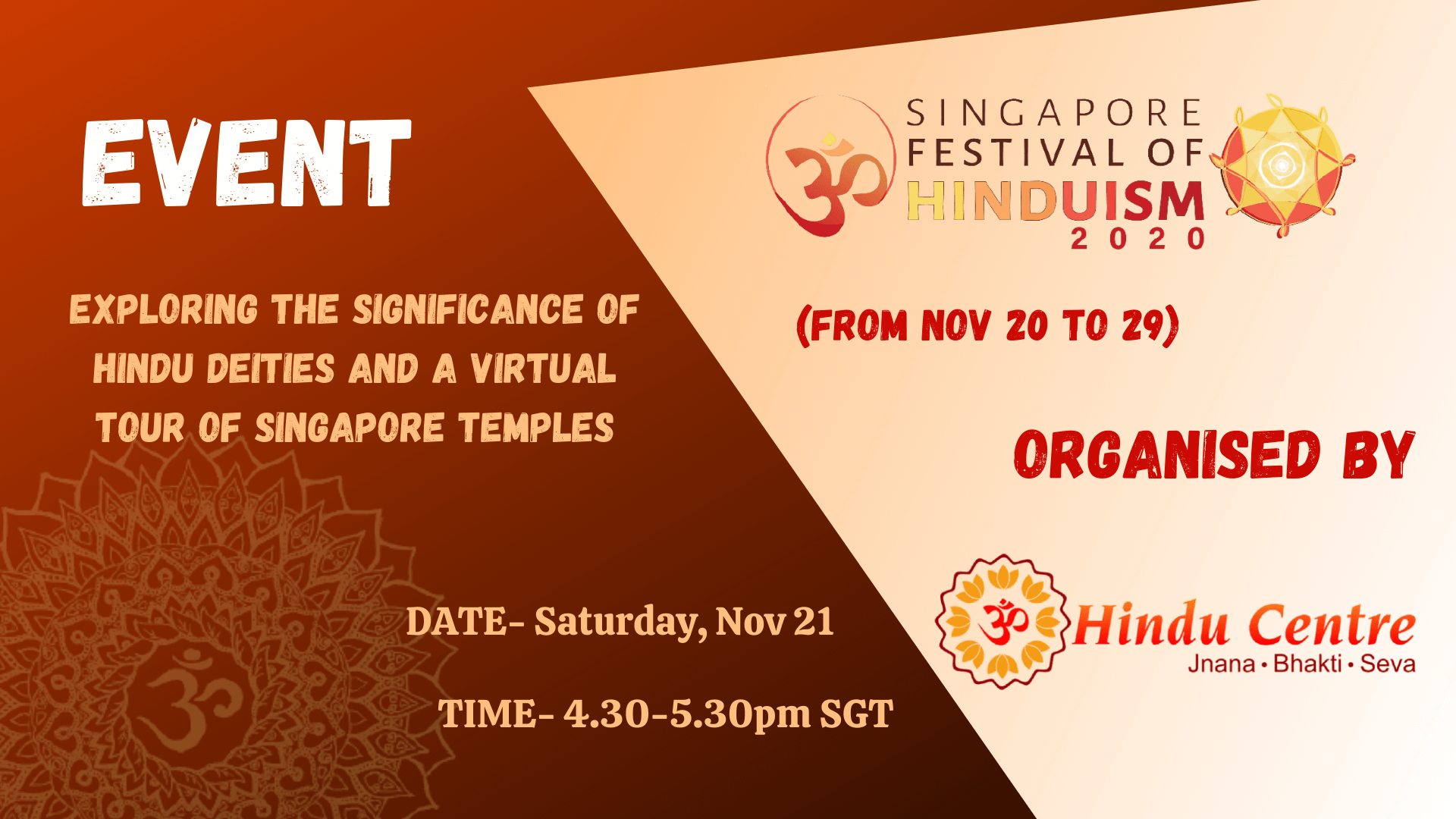 Hindu Youth Network/HEB
Mr. Sengkuttuvan
Ms. Tejasvene Ramesh
Mr. R Karthik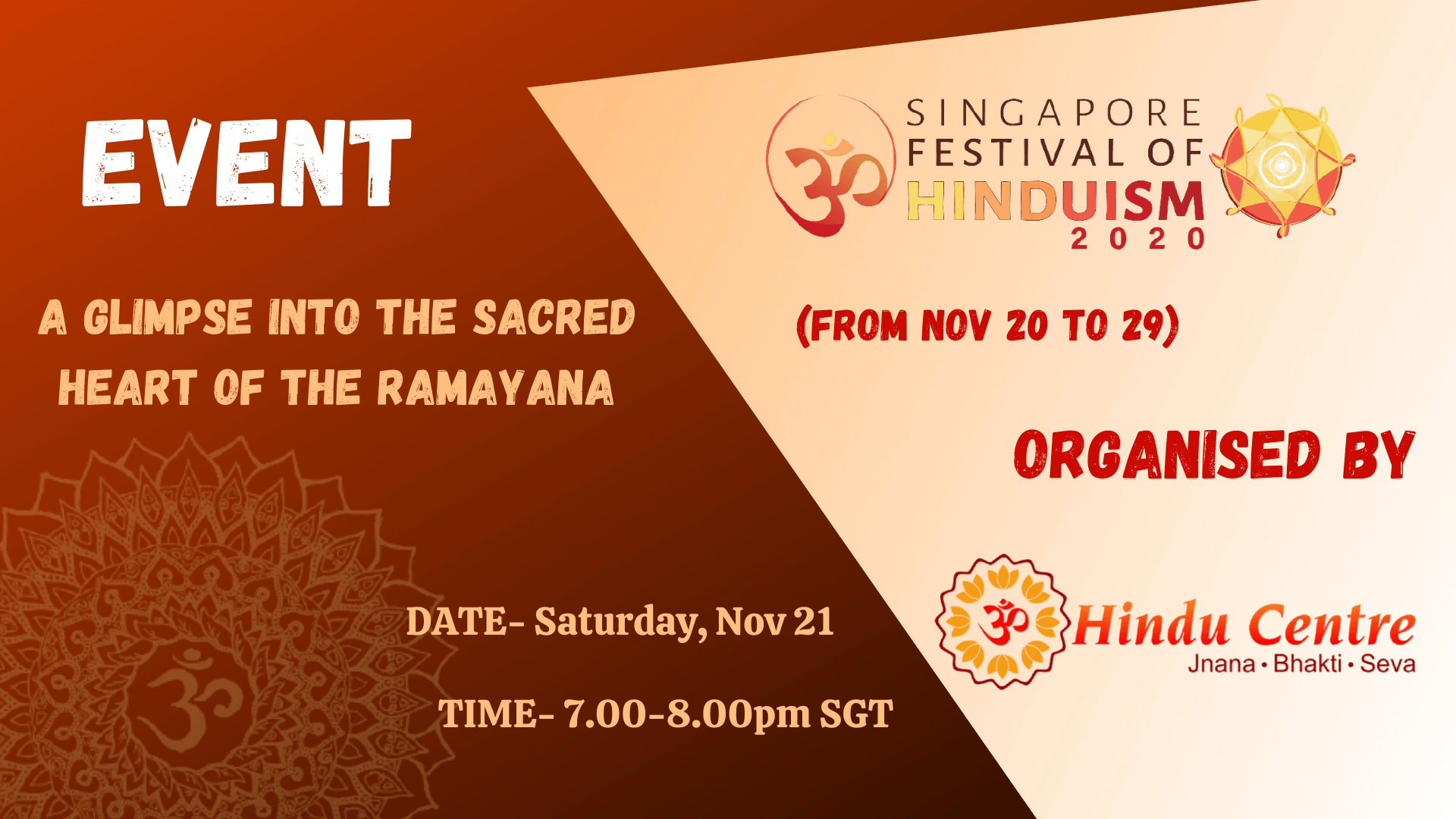 Dr. Chitra Sankaran (NUS) in conversation with Shri V. Prabhakar Rao, Ms Vandana Aggarwal, and Dr. Uma Natarajan
This will be followed by a book launch of "Ramayana 108"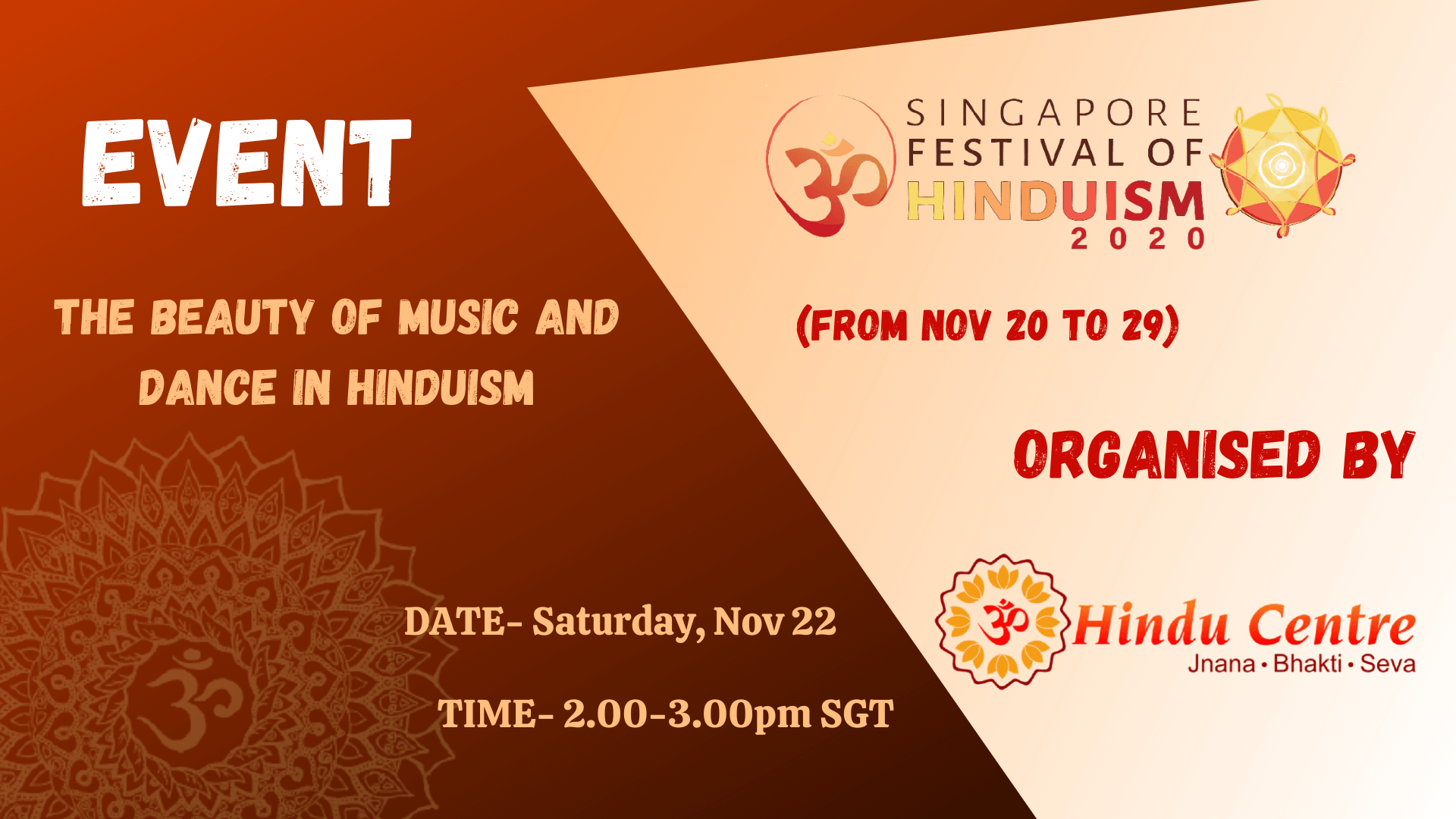 Presented by Singapore Indian Fine Arts Society
Guru Manjula Surendra
Guru Nellai Ravindran
Guru M S Vidya
Guru P N Vikas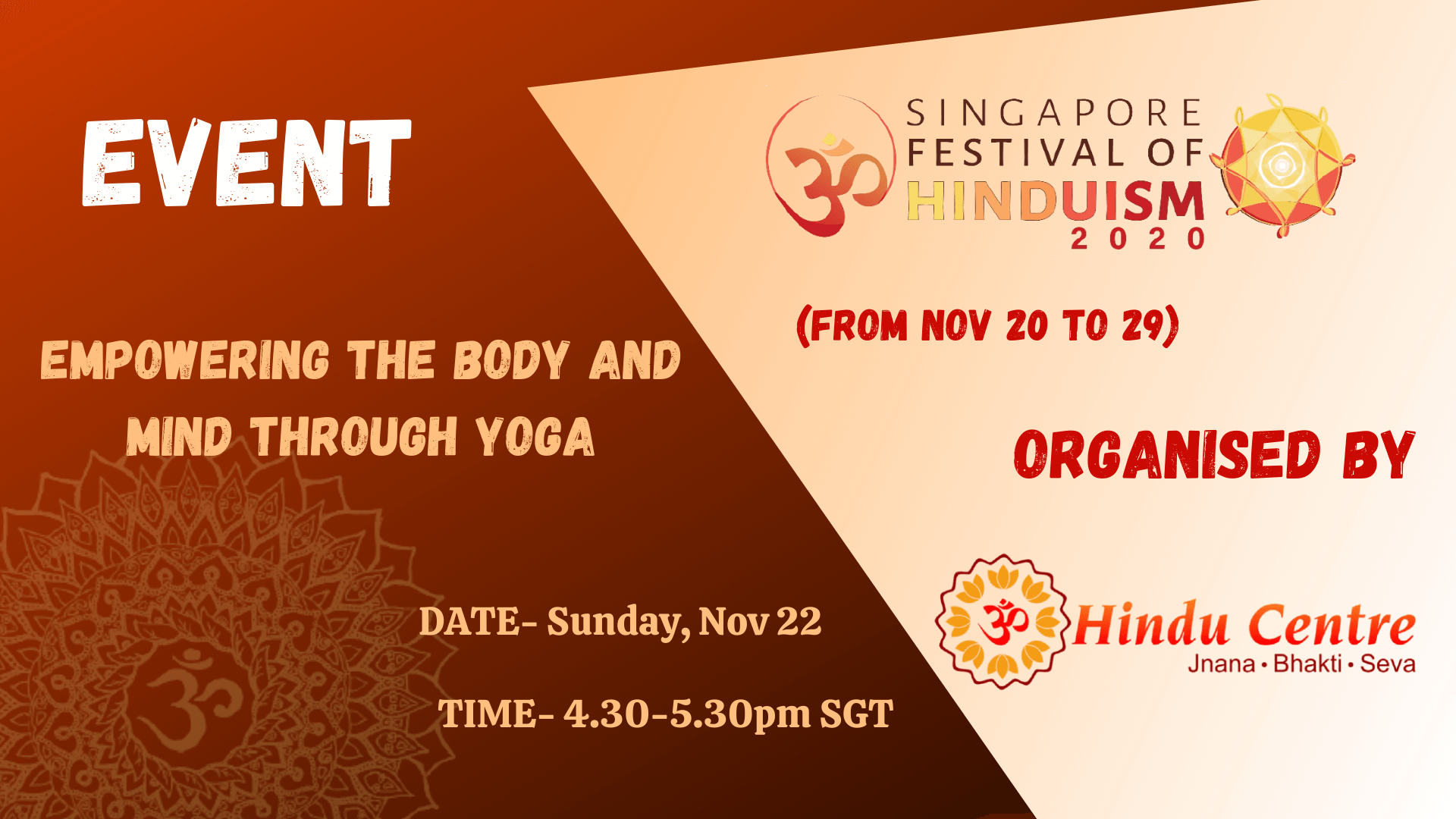 Presented by Nikam Guruji Yoga Kutir
Mr. Atul Deshpande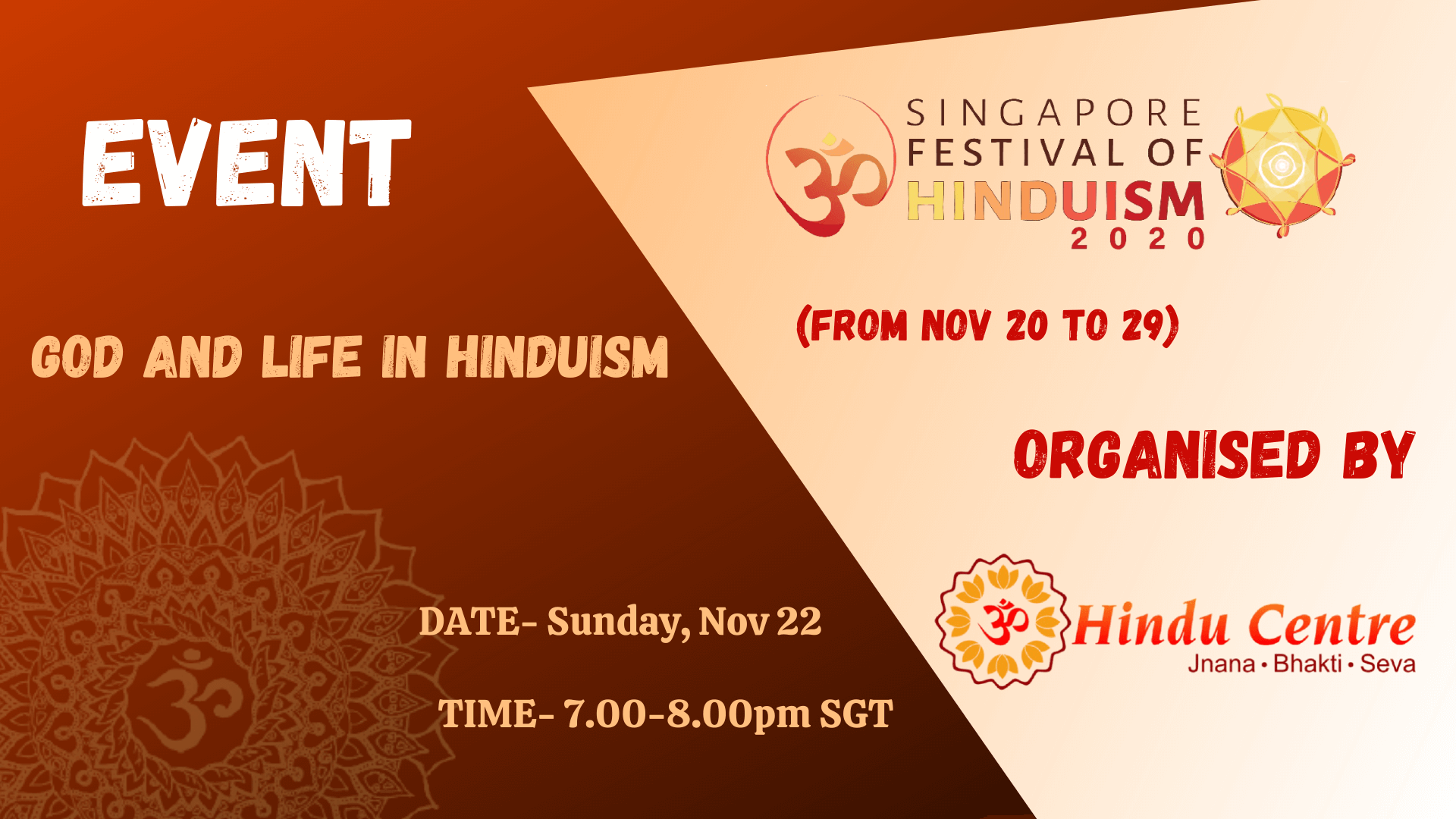 Ms. B Thavalamar
Hindu Centre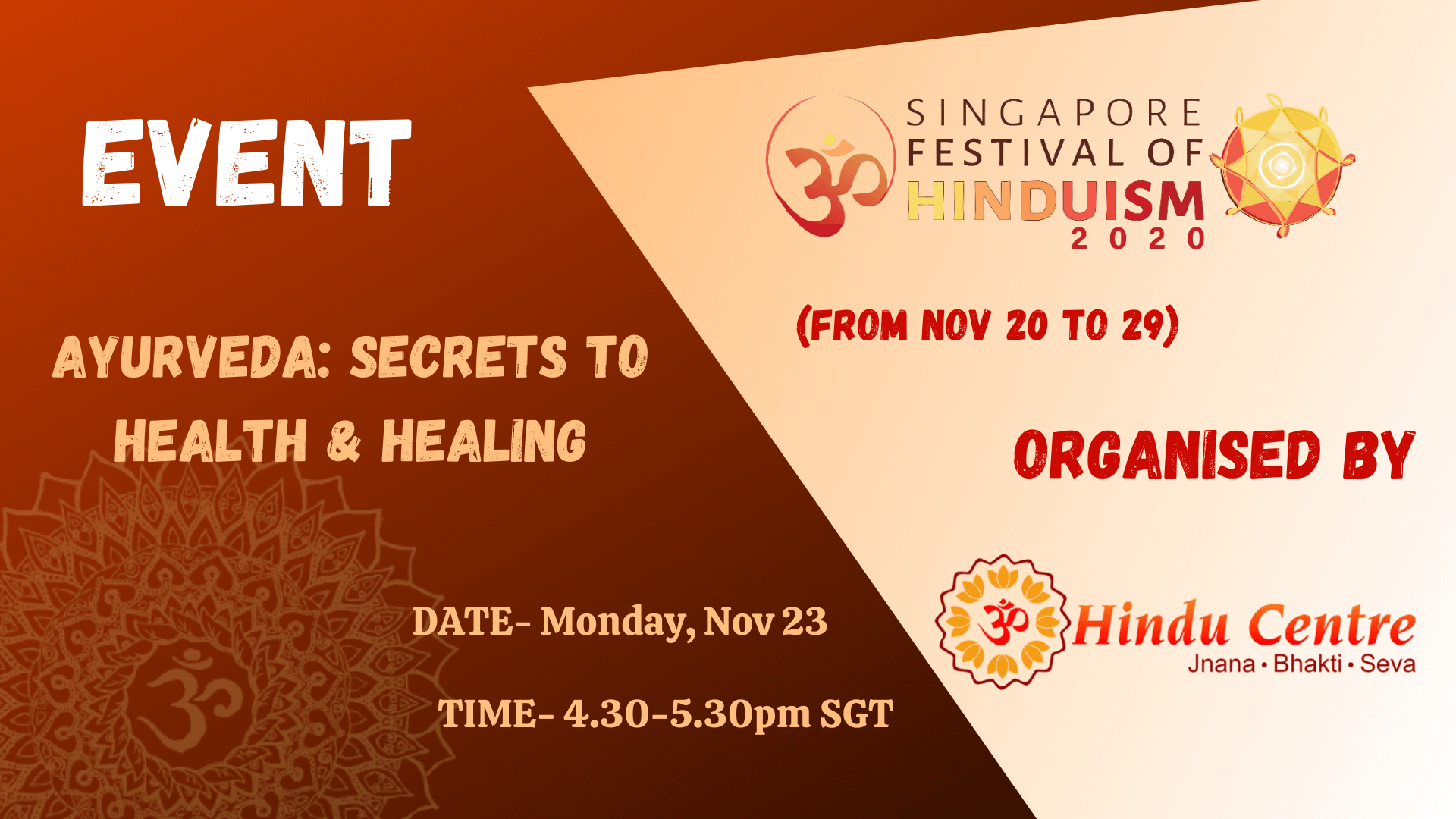 Dr. CT Ratheesh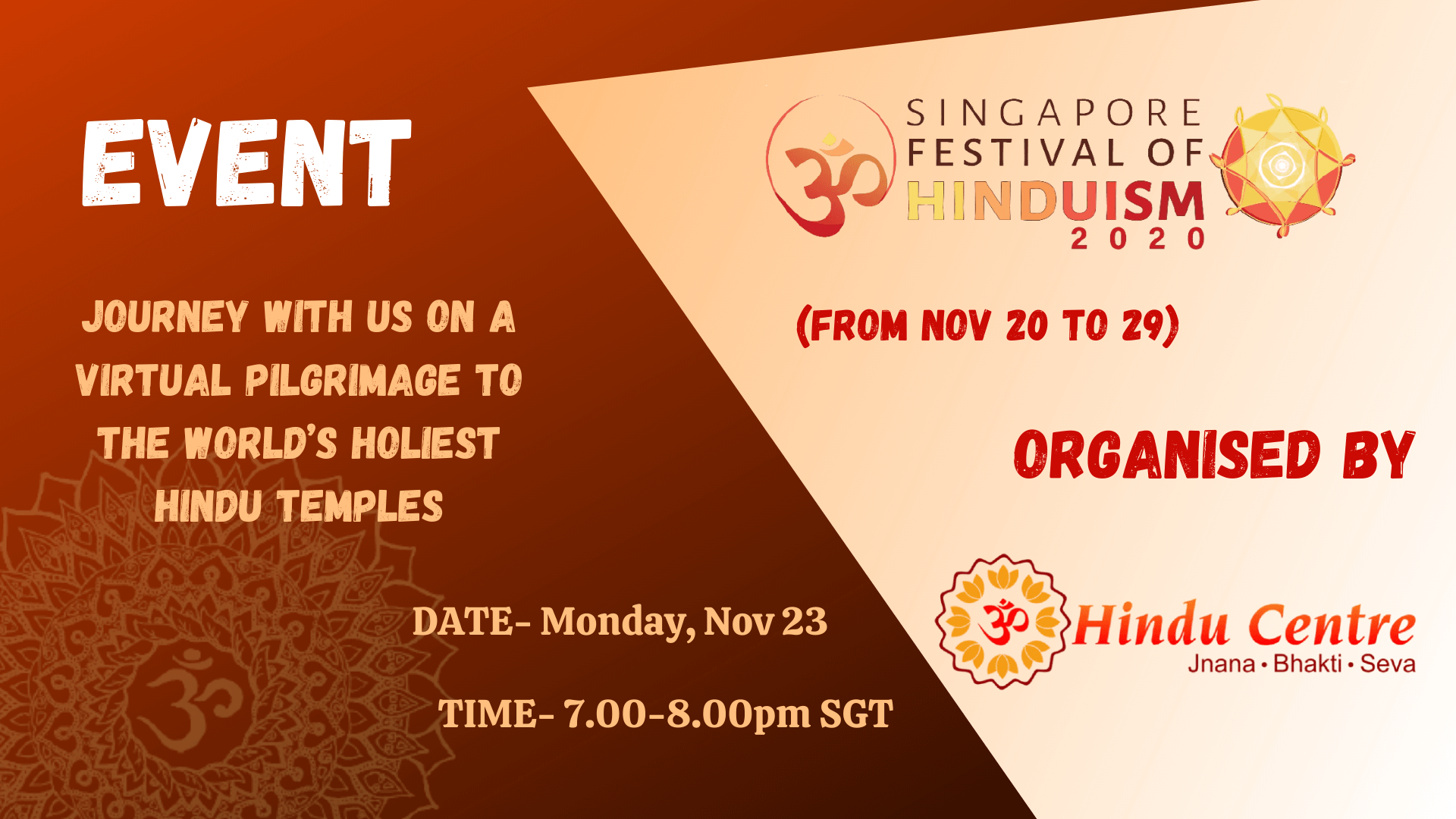 Mr. S Saravanan
Hindu Centre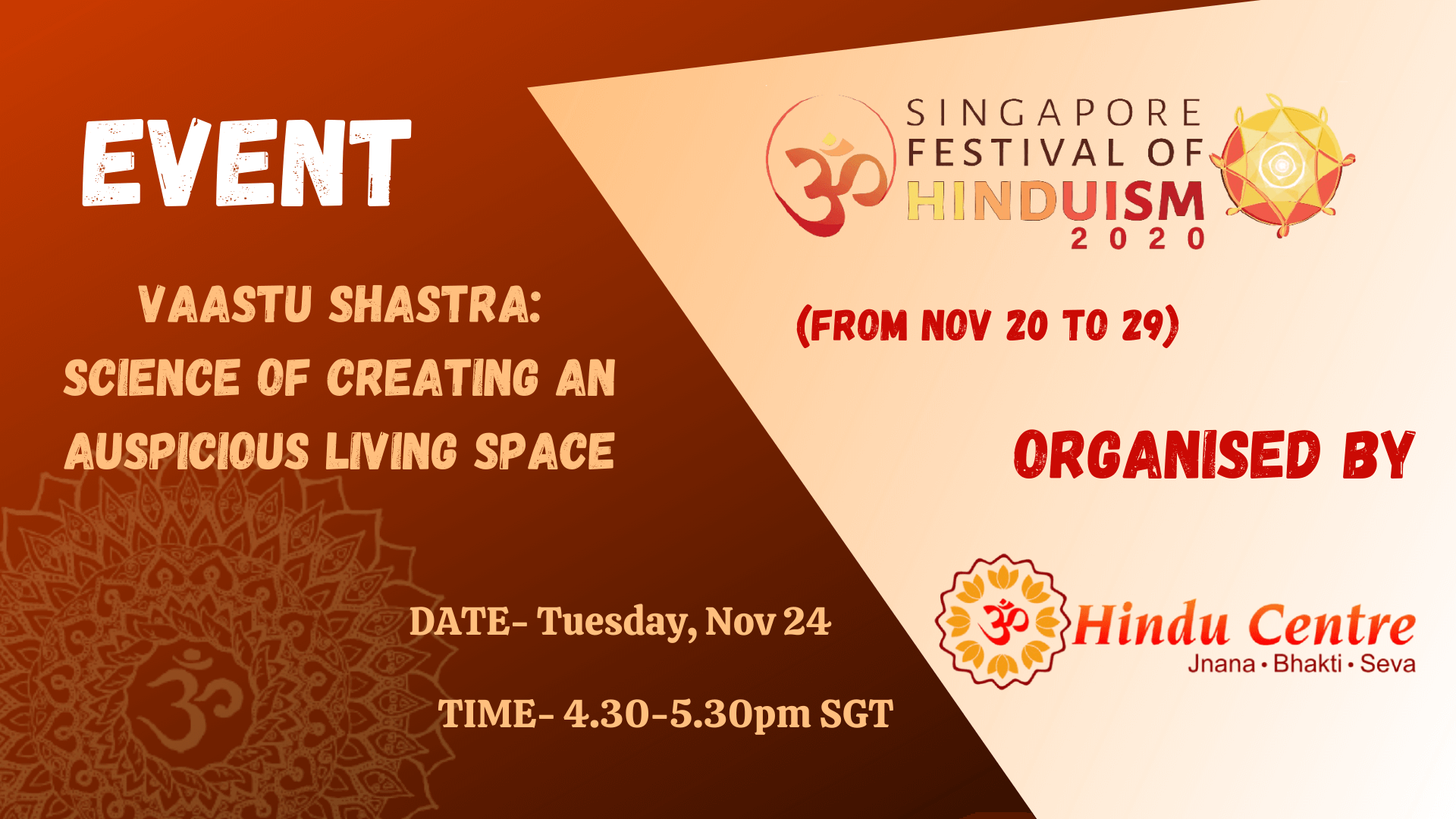 Mr. HD Gupta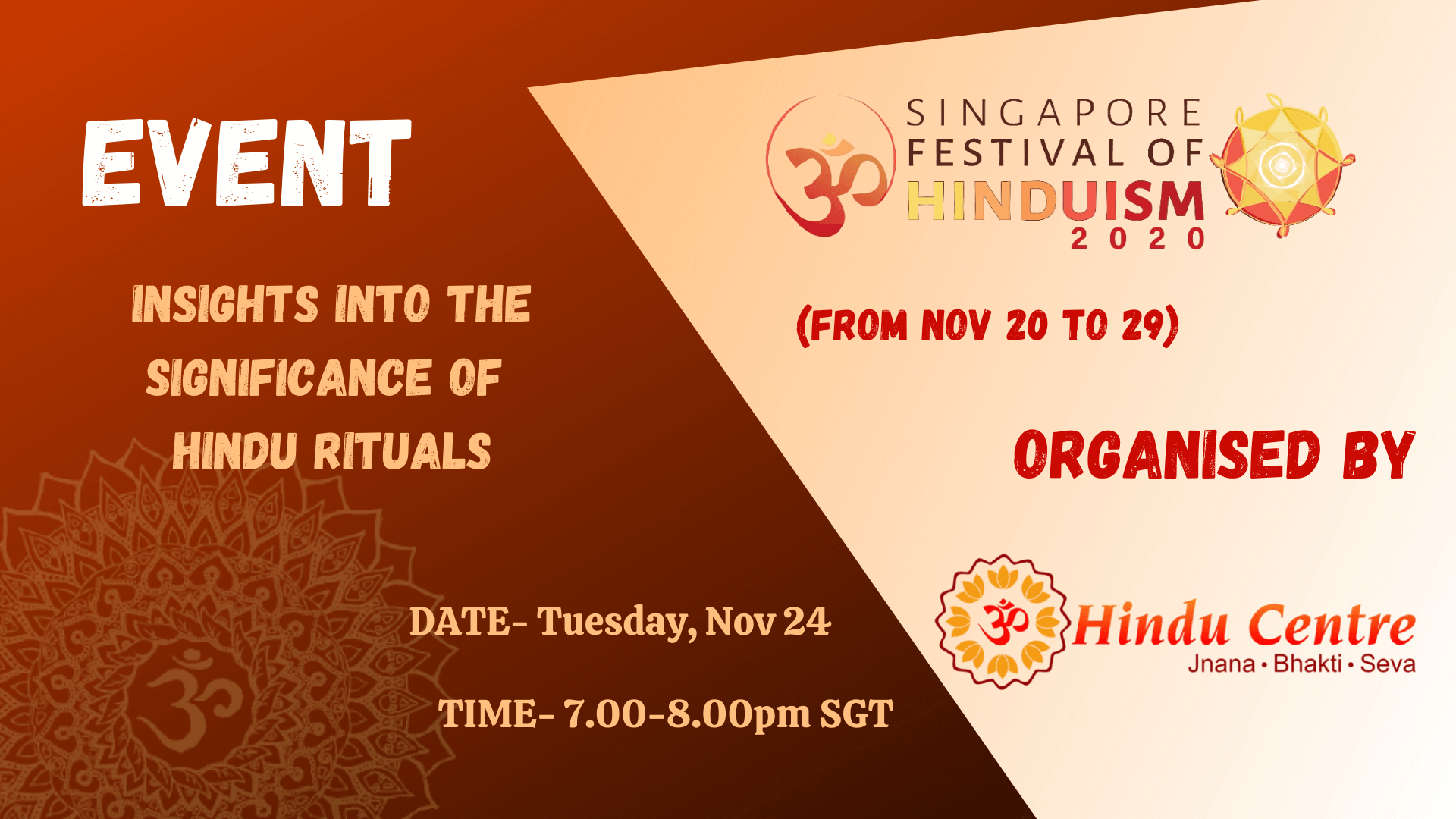 Presented by: Singapore Dakshina Bharatha Brahmana Sabha (SDBBS)
Mr. G Srinivasan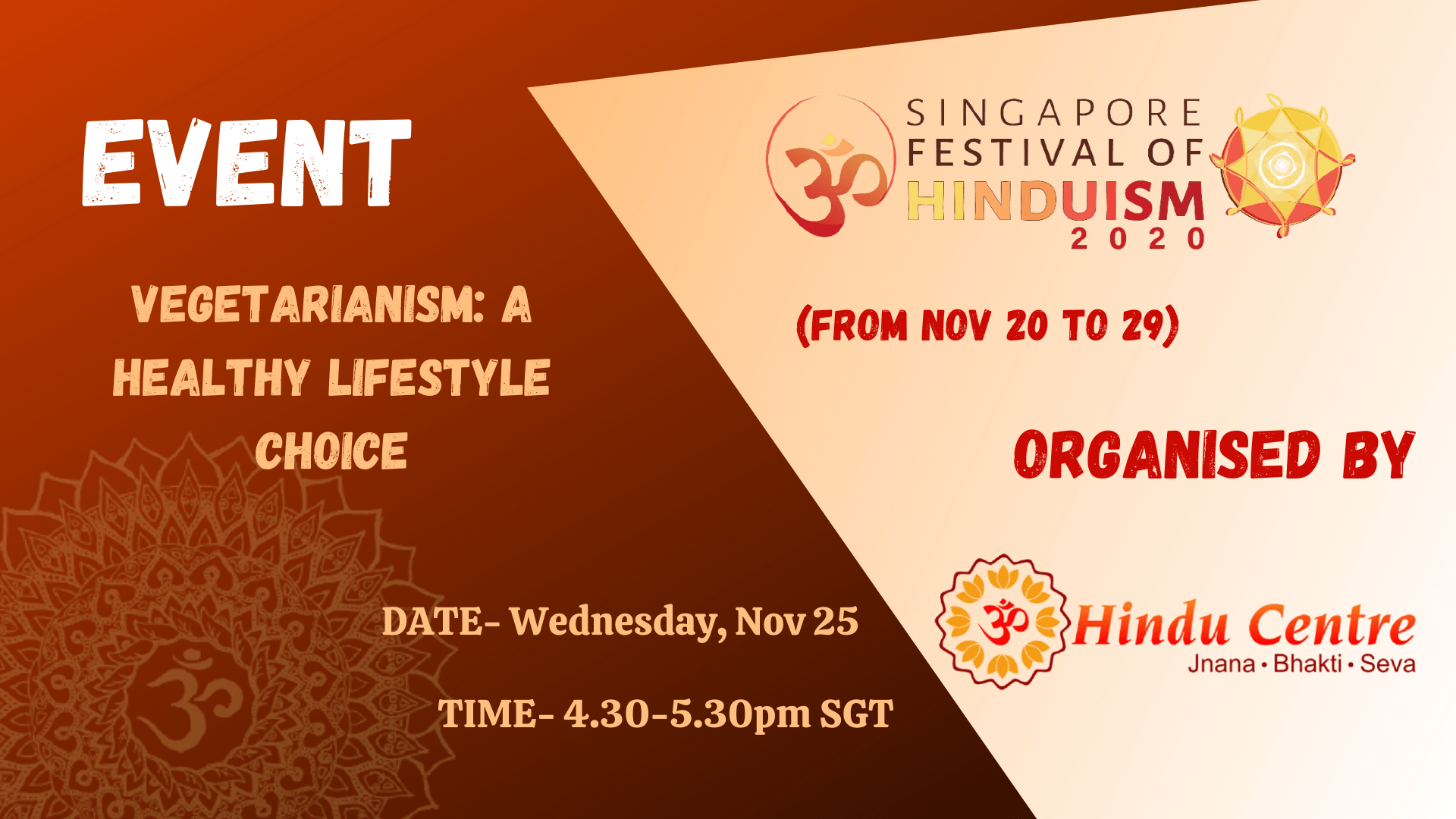 Presented by: Temple of Fine Arts
Ms. Renu Suresh
Ms. Sonal Niranjan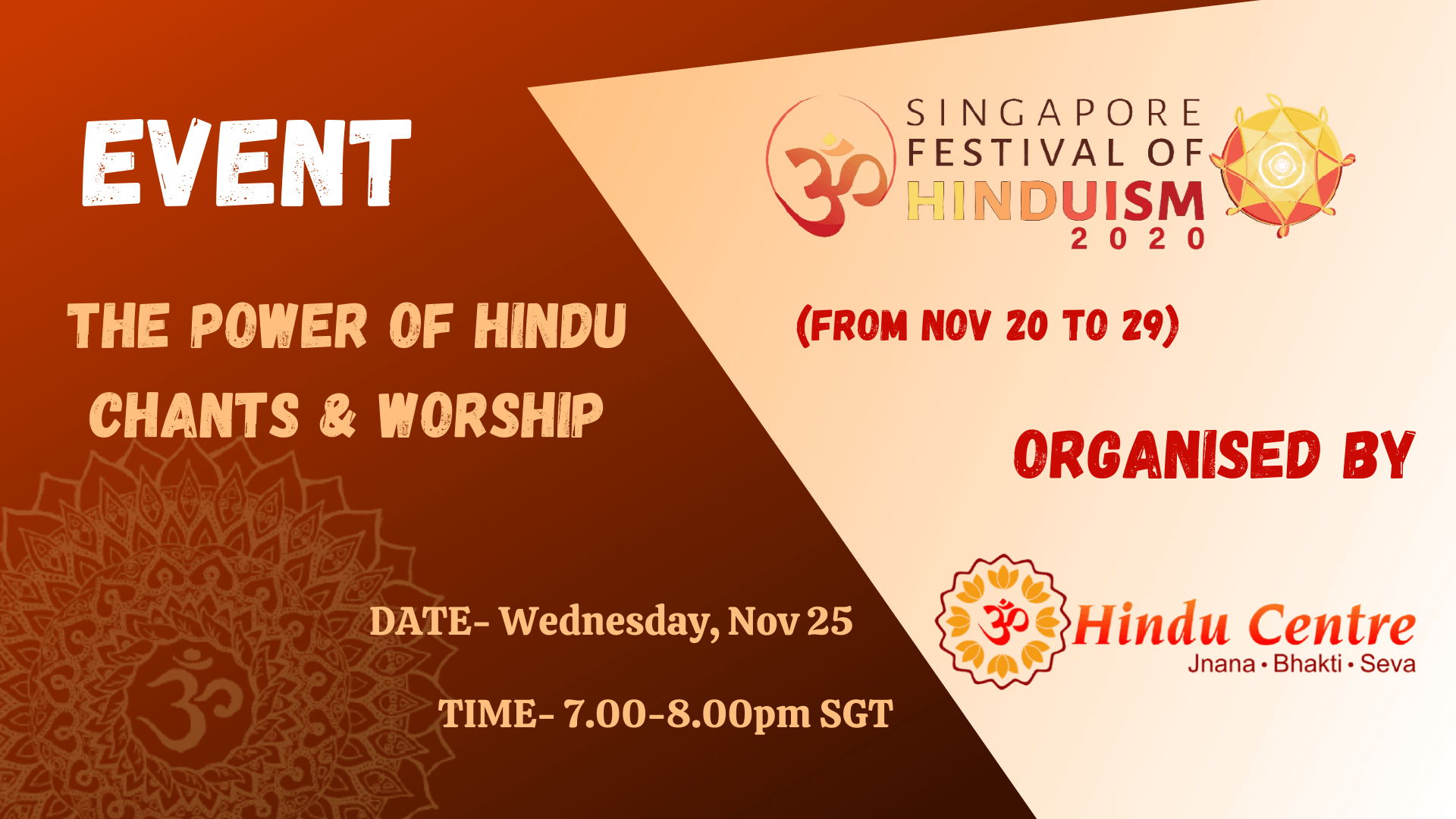 Mr. K Sadashiv
Hindu Centre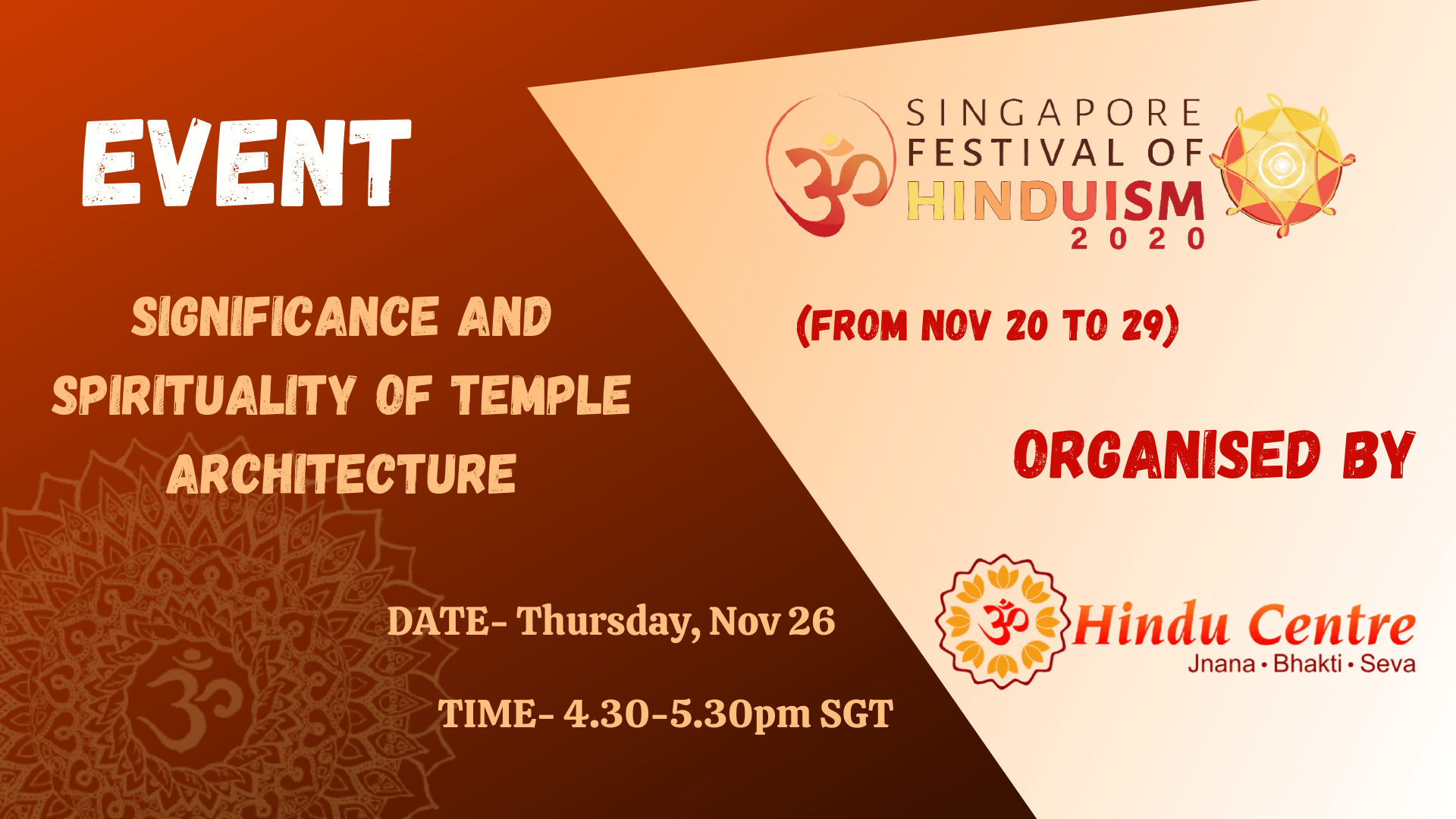 Dr. Gauri Parimoo Krishnan, DMBG Consultants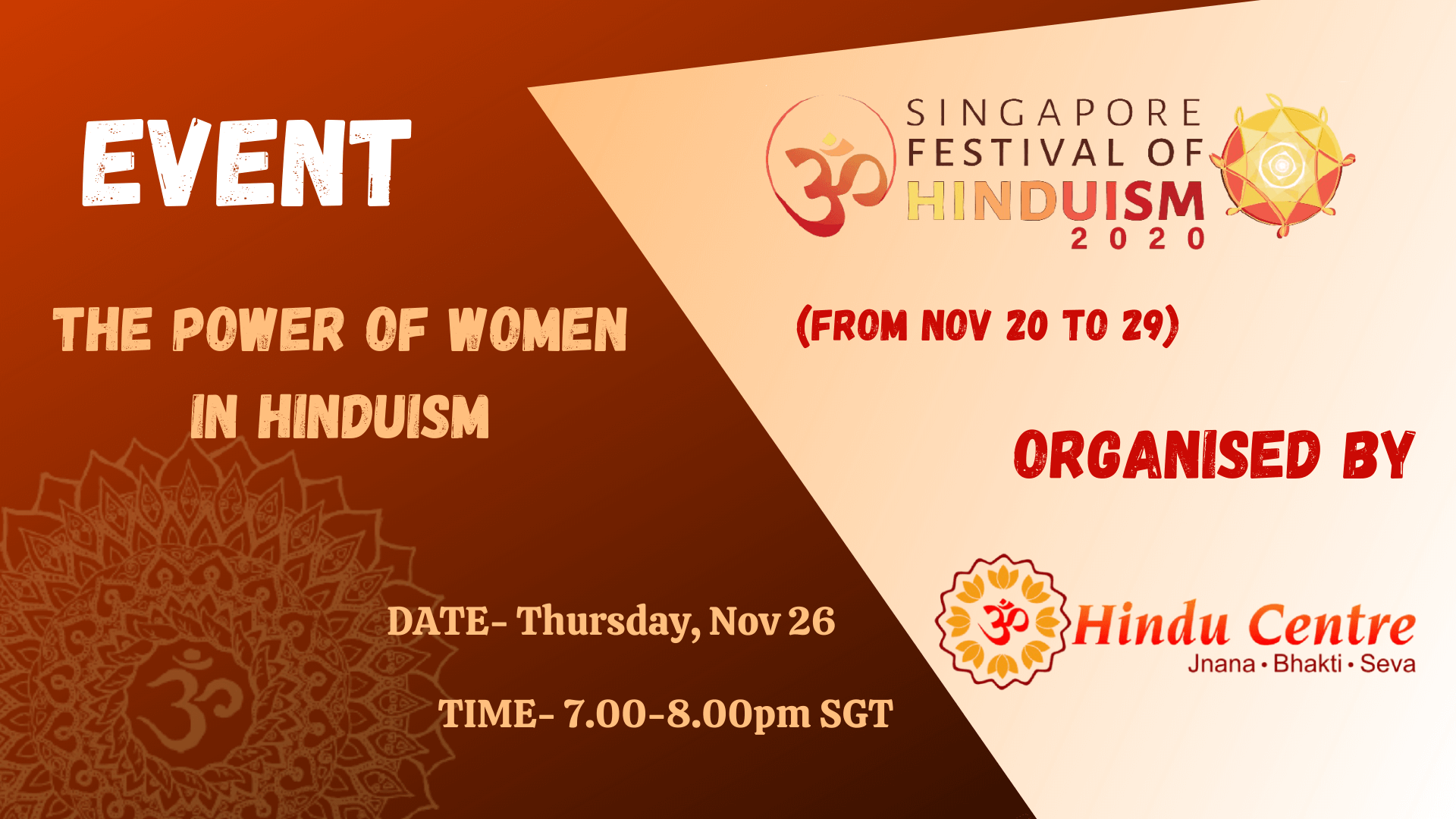 Presented by: Hindu Youth Network/HEB
Ms. Losheini Ravindran
Mr. R Karthik
Vinodhinee Thyagarajan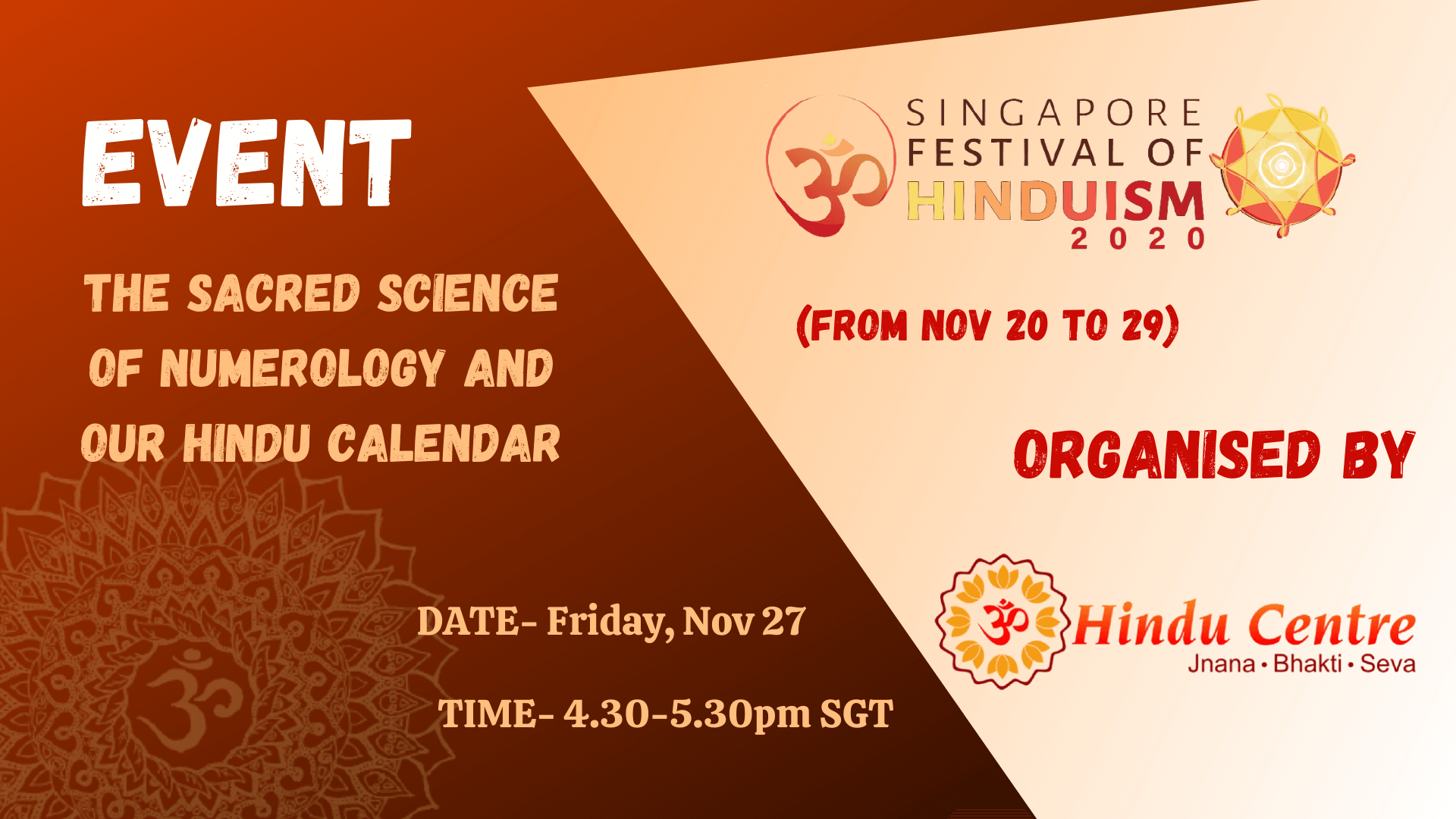 Mr. Shankar Rajan
Hindu Centre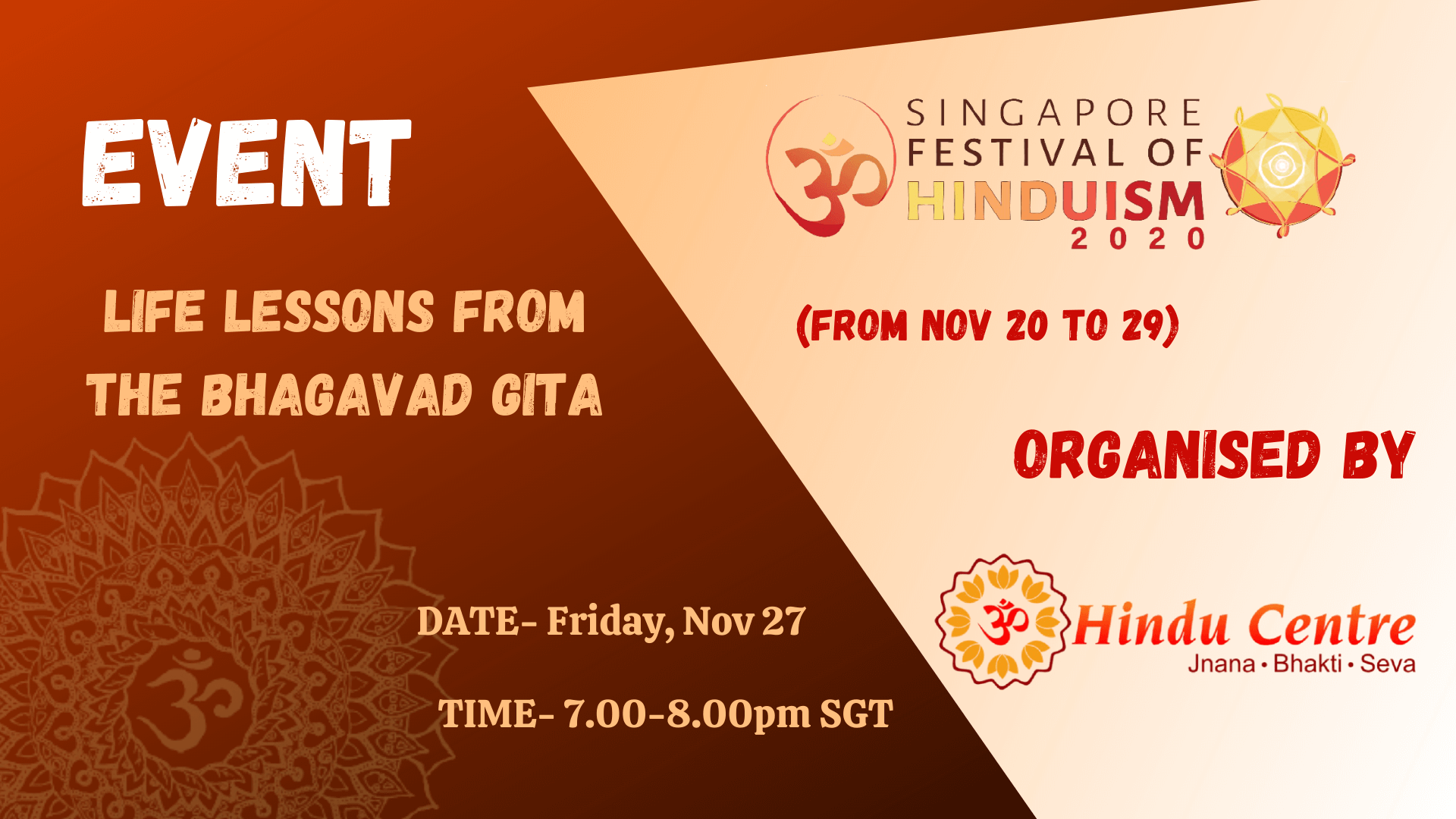 Dr. A L Ananda
Chinmaya Seva Centre, Singapore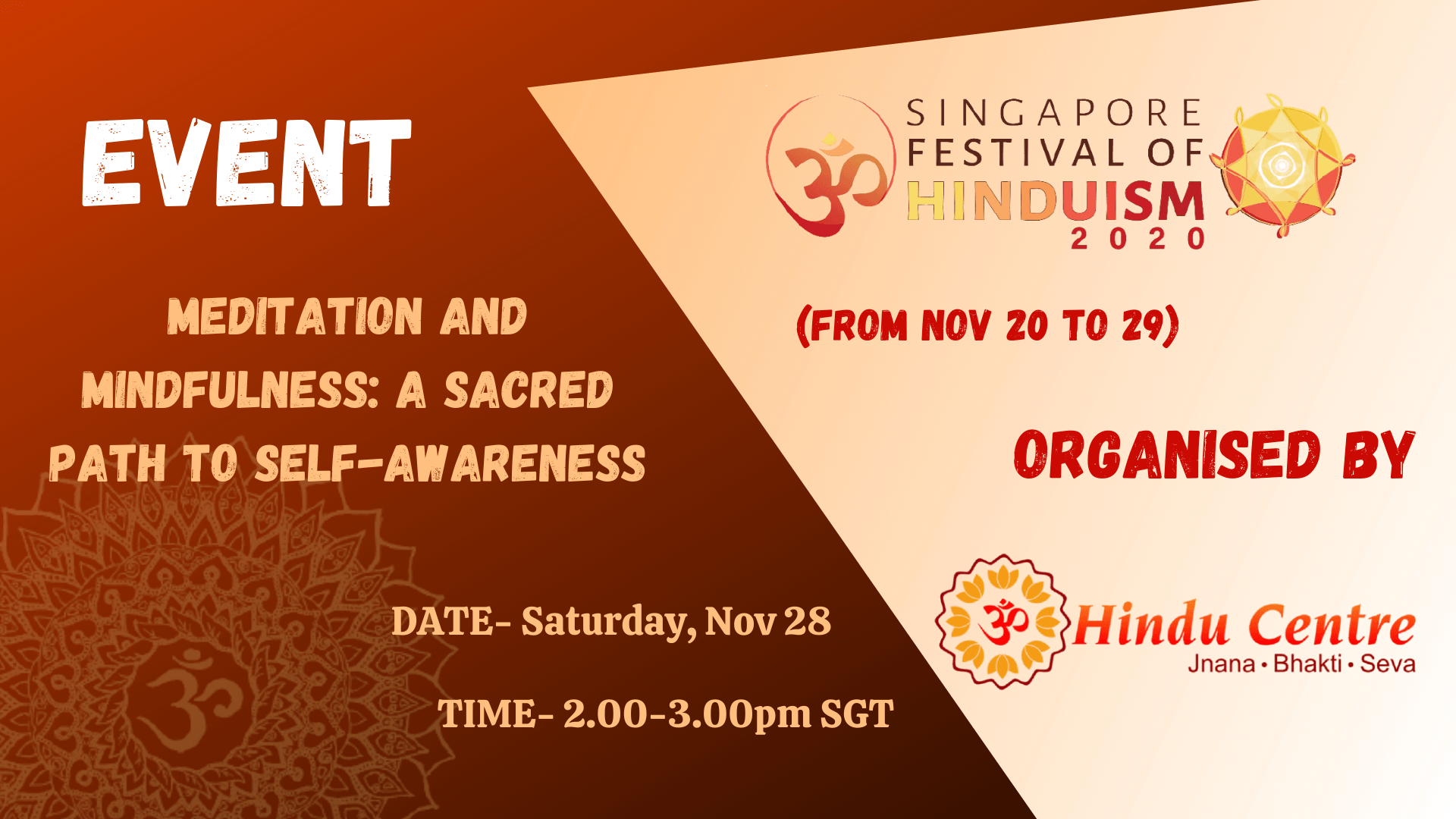 Dr. Shailendra Bajpai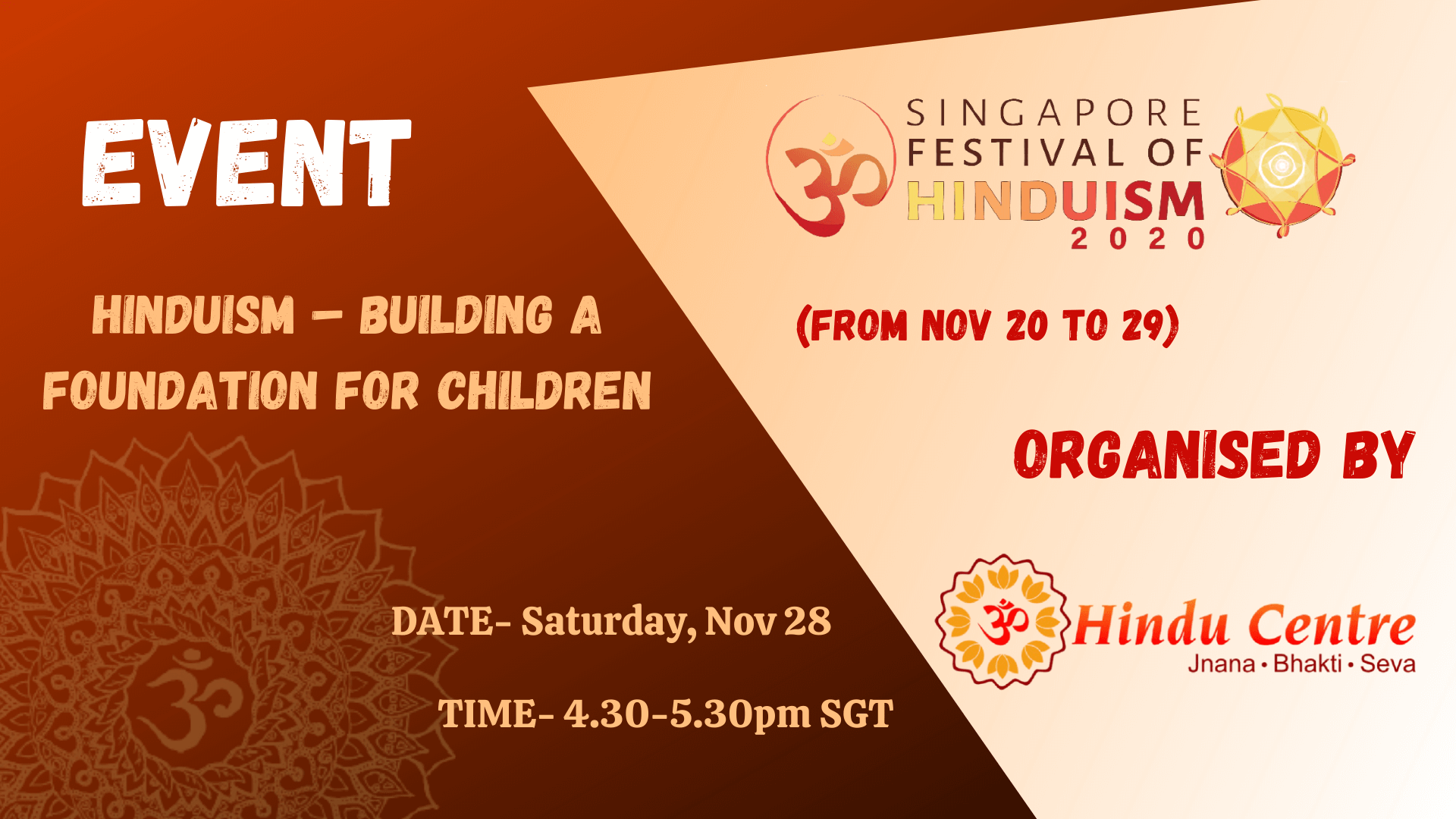 Ms. Shreyaa Chezhian
Ms. Lalitha Rajandran
Hindu Centre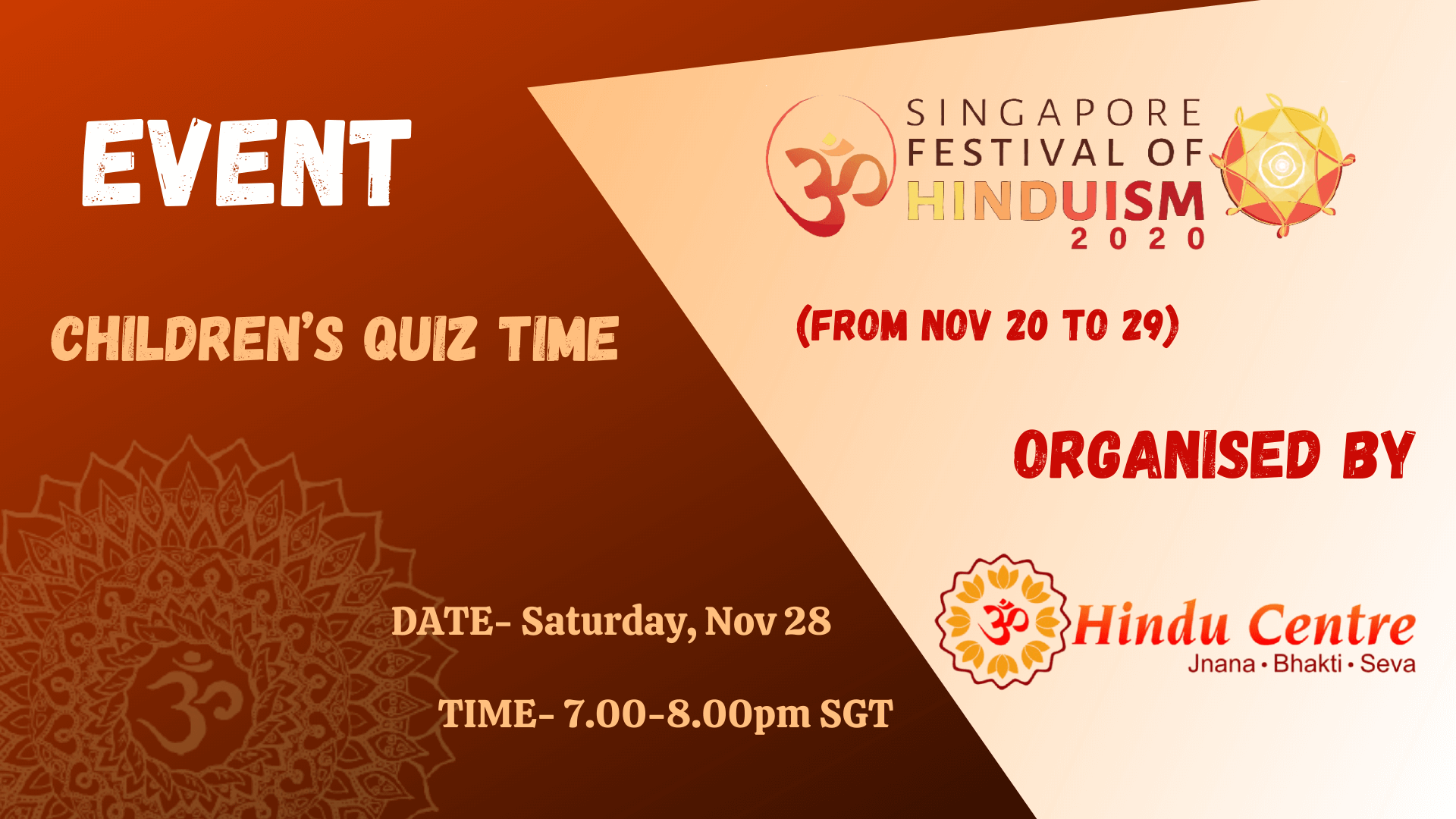 Presented by: Sri Krishna Premi Swamigal Sathsangam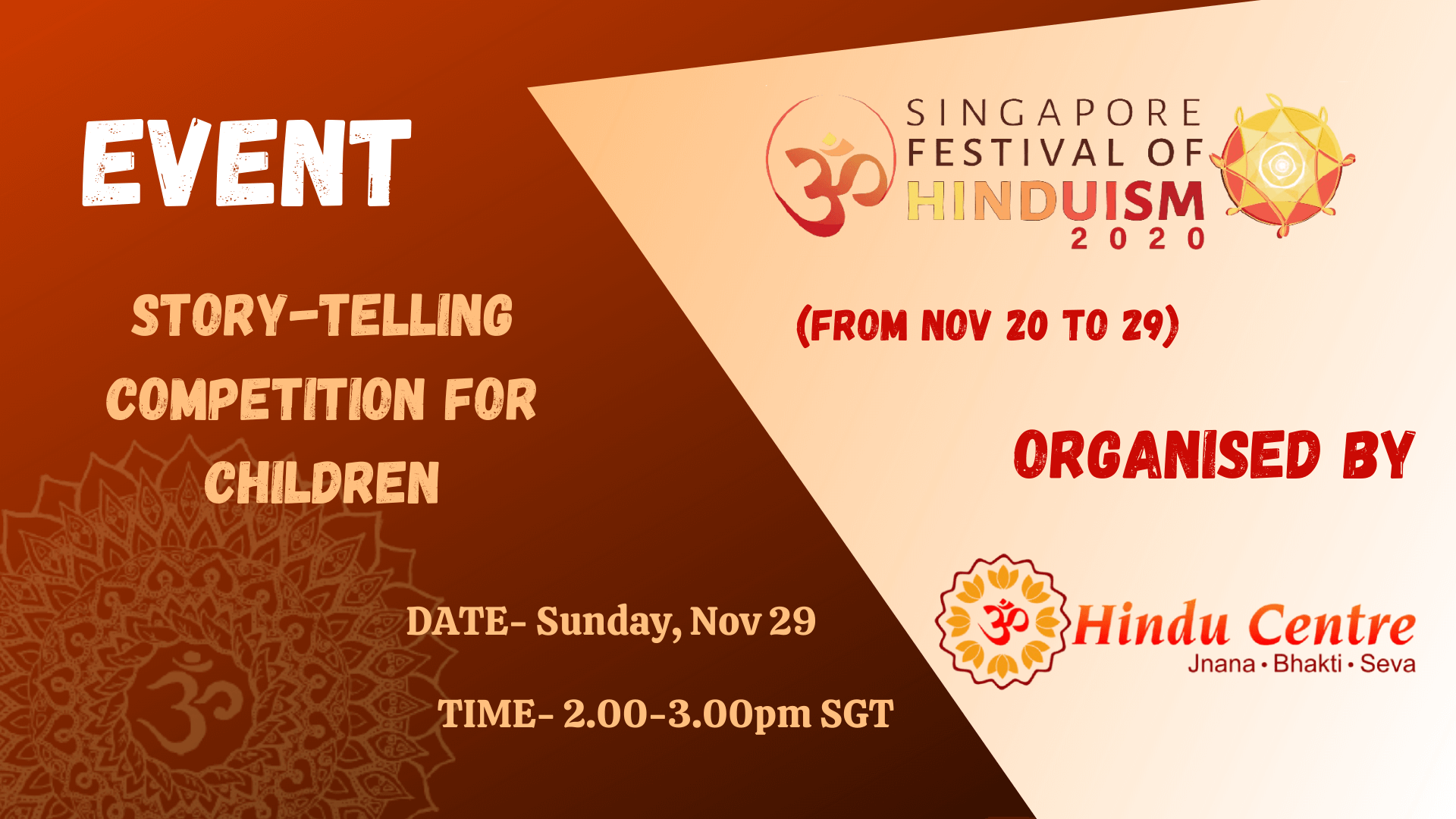 Presented by: Sri Krishna Premi Swamigal Sathsangam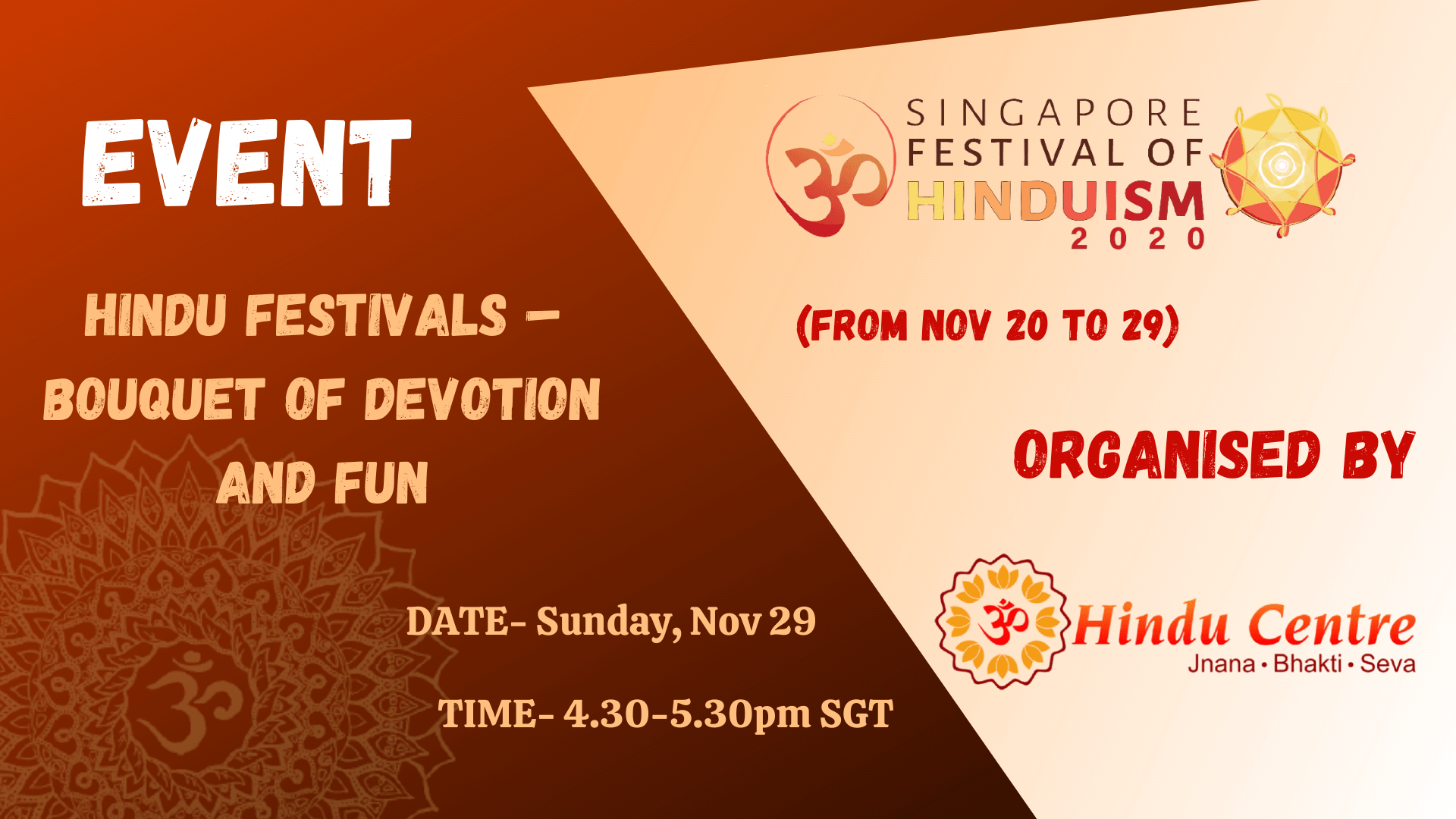 Ms. S Anuradha
Ms. R Seetha Lakshmi
Hindu Centre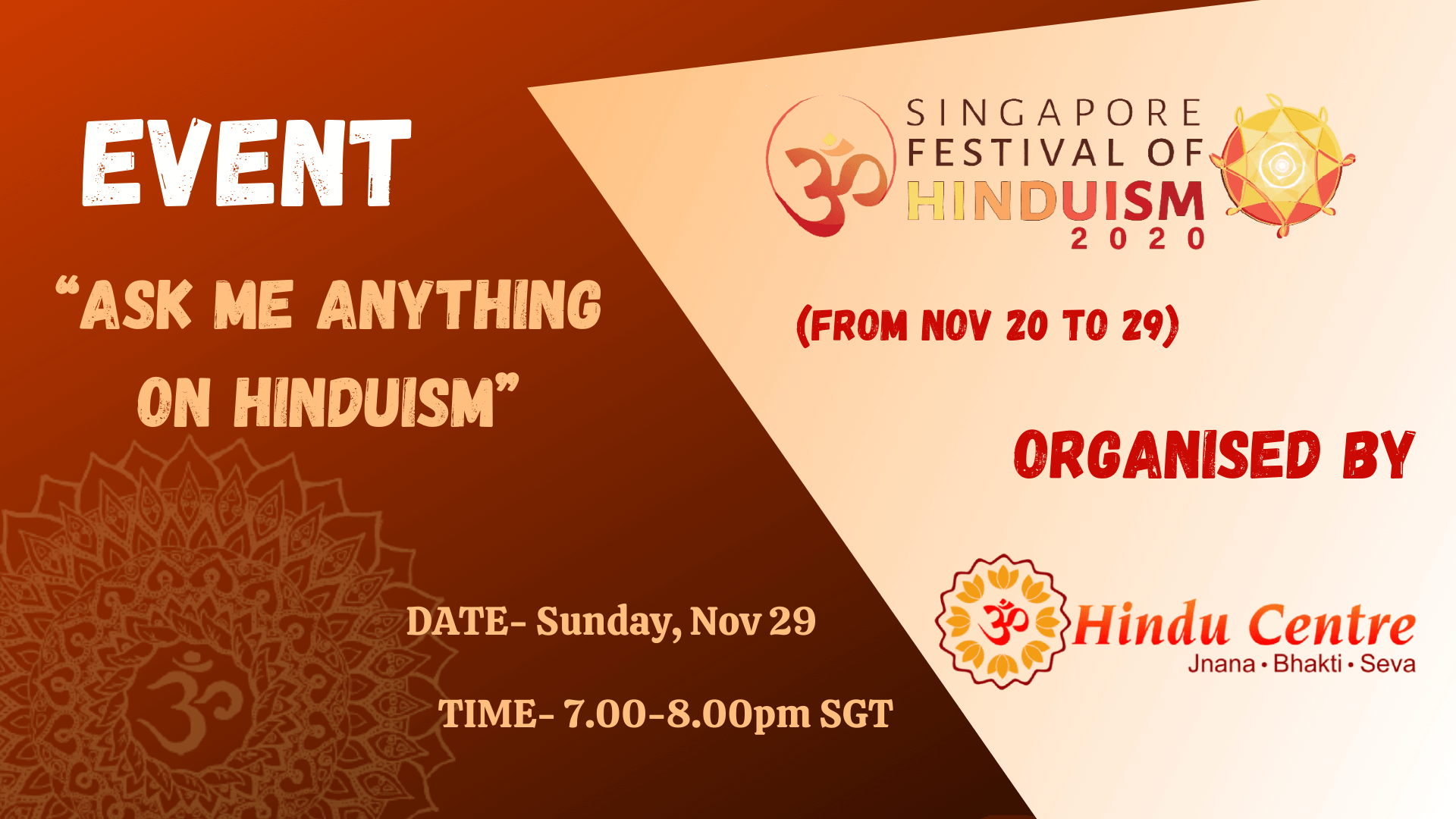 Mr. S Ravenderan
Mr. Anand Chandrasekar
Ms. Soundharya Pradha
Moderated by Dr. Uma Natarajan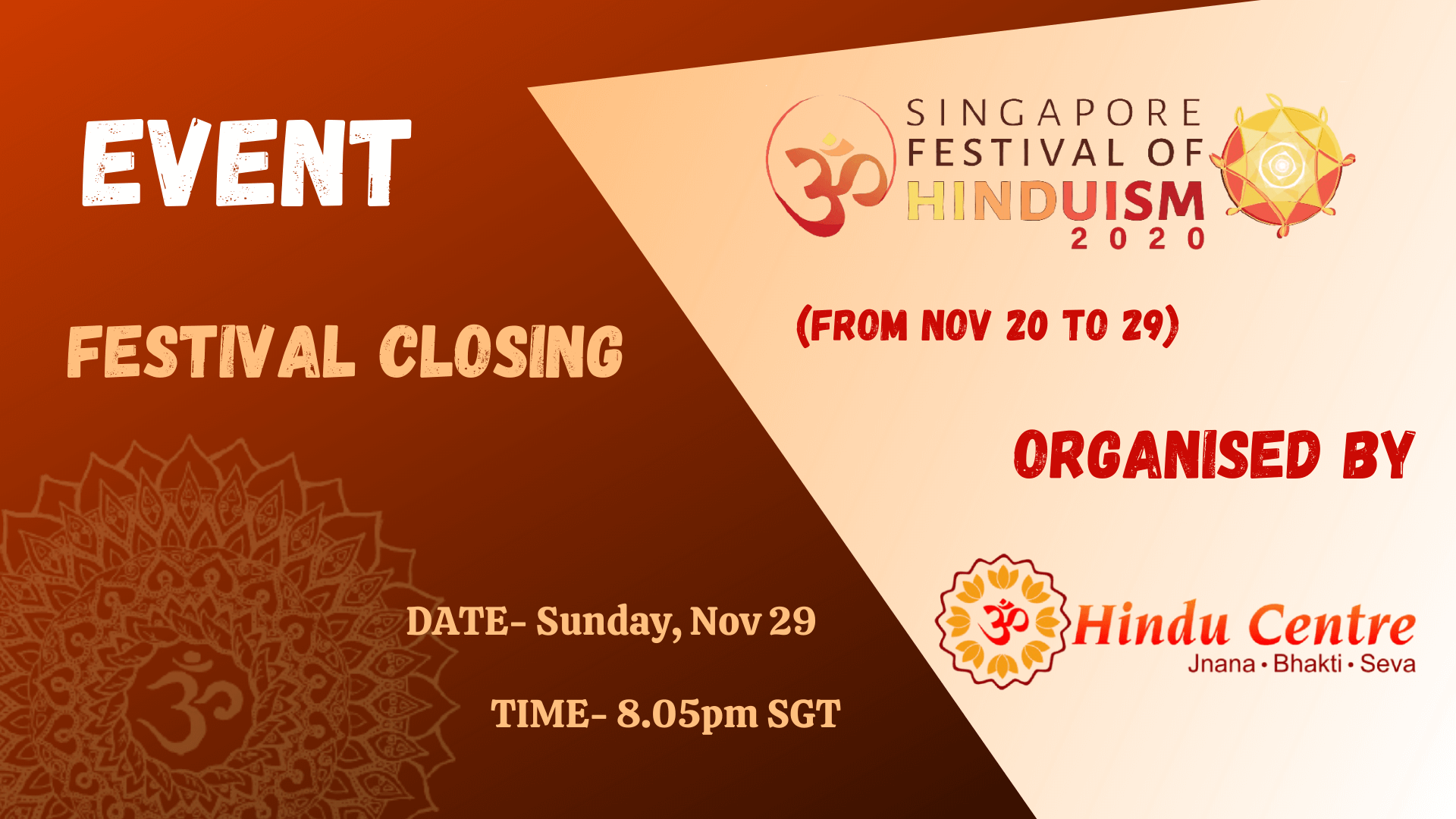 Swami Samachittananda
Head of Ramakrishna Mission Singapore
In attendance:
H.E. Mr. P Kumaran, High Commissioner of India in Singapore