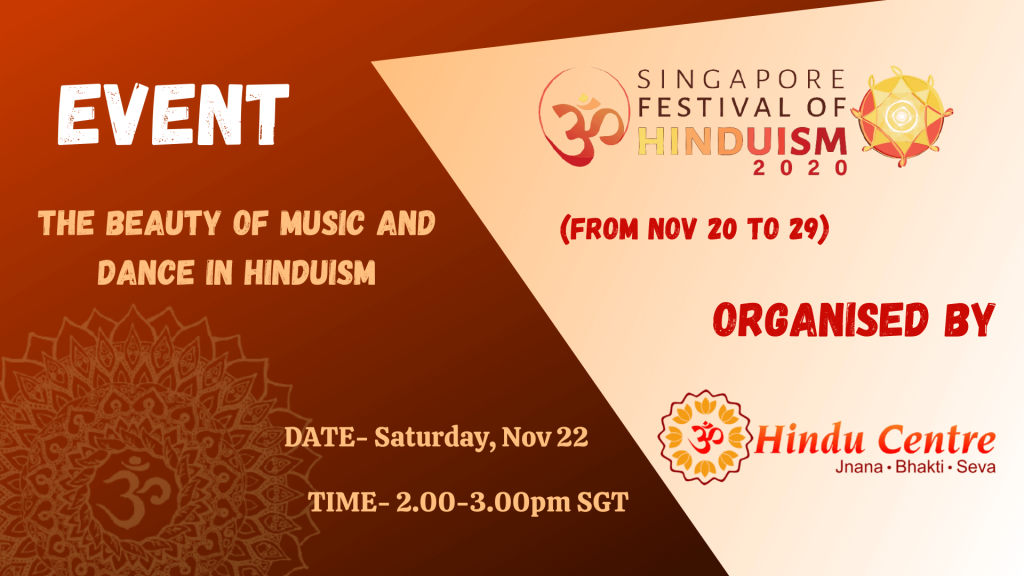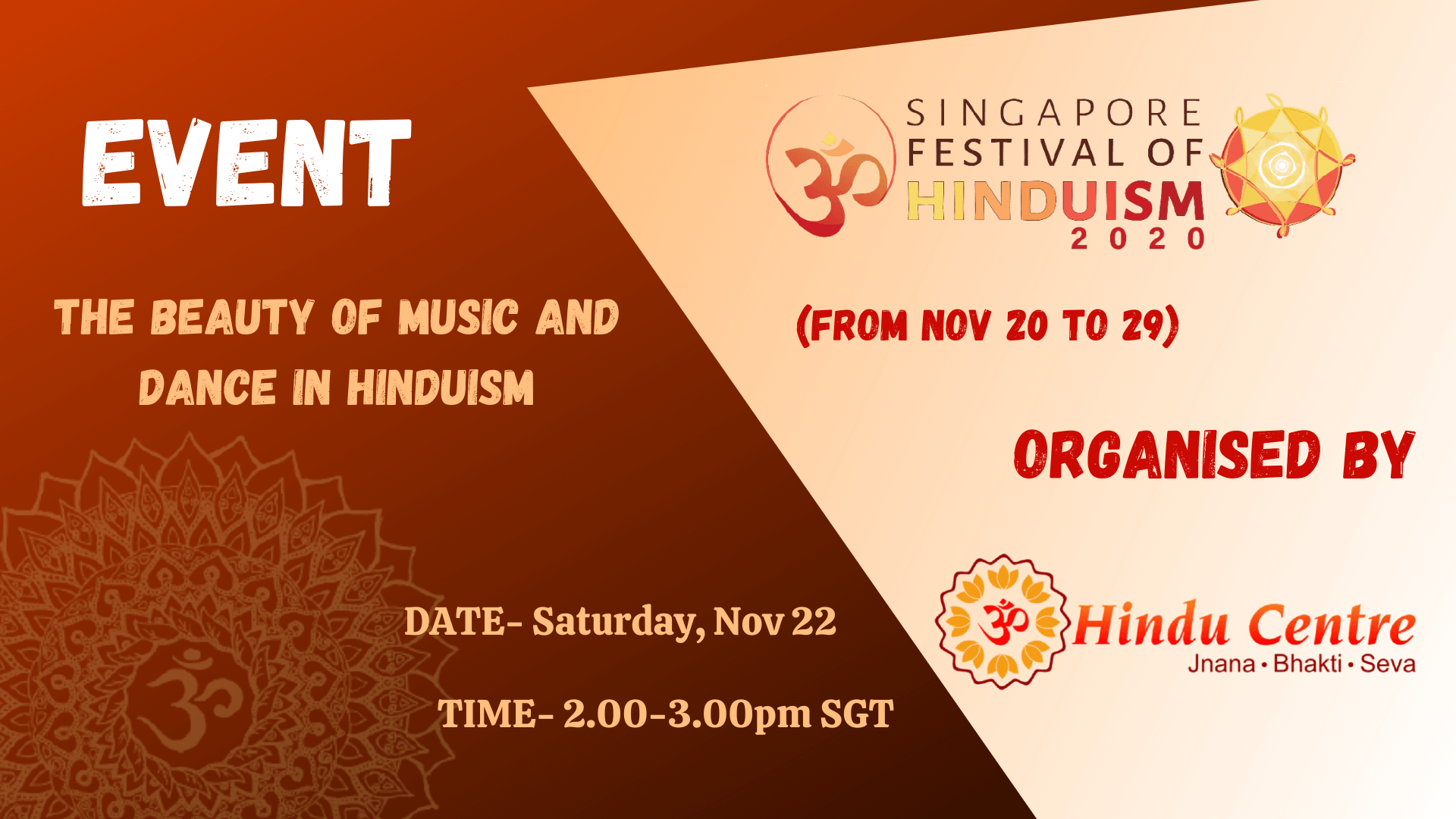 Event 6
The Beauty of Music and Dance in Hinduism

SIFAS (Singapore Indian Fine Arts Society) will present a panel talk on the interlinked connections between traditional and ancient Indian Art forms and Hinduism by exploring the origins of Carnatic music and Bharatanatyam dance forms and tracing its growth and evolution. Indian classical music, Sangeetha is one such ancient art practised in India, that finds its roots in the Vedas and has been an integral part of Bharatiya cultural history, while dance was considered the highest form of worship through veneration and the invoking of divinity through performance. Drawing on references to literary, historic and religious texts, the panel of speakers will address nodes of creative expressions that have been developed and fostered by Hinduism.

Ask Us Your Questions/Queries in Advance


Add to Google Calendar

SHARE THIS EVENT
Share on facebook
Share on whatsapp
Share on twitter
Share on linkedin
Share on email
Presented By: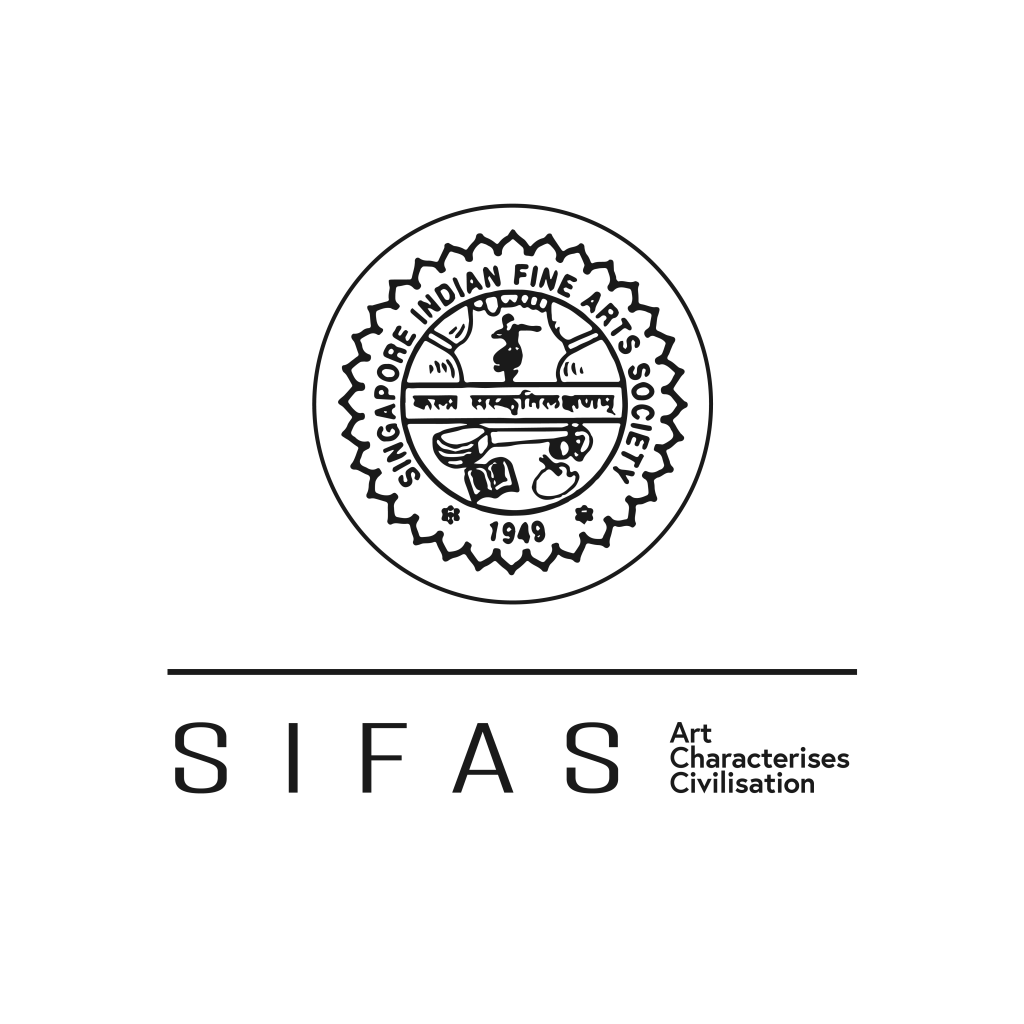 Presenters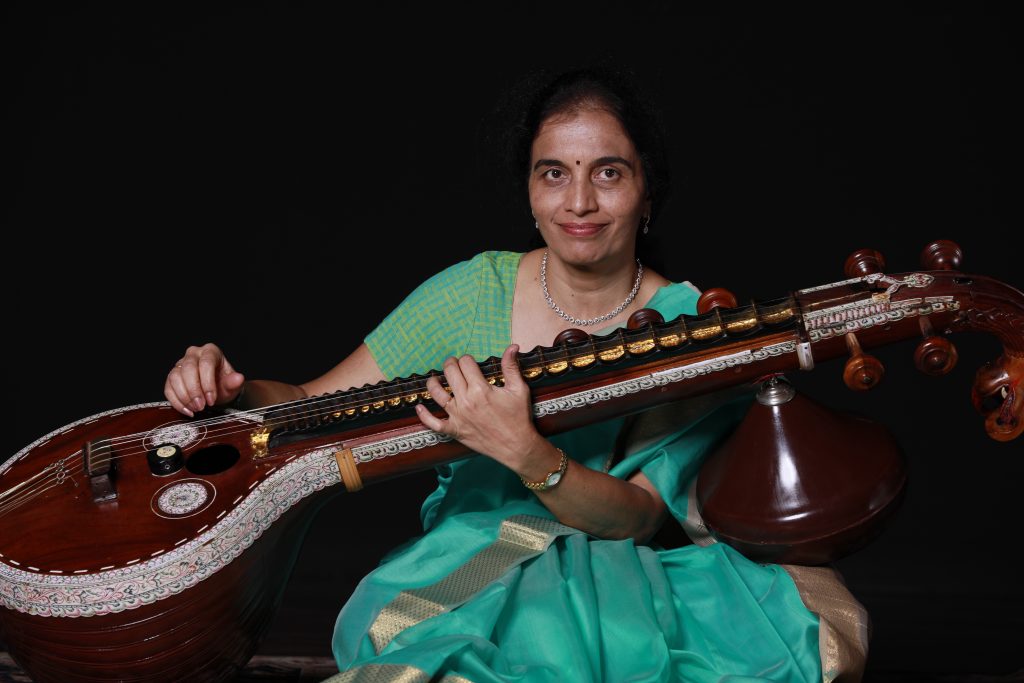 Guru Manjula Surendra

Guru Manjula Surendra has had a balanced career with equal focus on Performance & Musicology. She is a 1st generation musician, and over the past 3.5 decades she has evolved as a performer par excellence and a promising torch bearer of the traditional Mysore School of Veena or "Mysore Bani" under the able guidance of Veena Maestro Vid. D Balakrishna.
As an "A Grade" artist of All India Radio, she has performed in the National Program of Music, South Zone concerts of AIR and Doordarshan. She has also been an active concert performer, performing across India and Overseas. An MPhil in Music, Guru Manjula has had a decade long career as Guest faculty at the Bangalore University teaching post graduate students. She is also a competent Vocal Teacher. Her curiosity in music made her pursue PhD degree, and as a Researcher she focuses on "Comparative Study of Varnas of Veene Seshanna and his Contemporaries." Guru Manjula joined SIFAS as a Senior Tutor in October 2019.
Guru Nellai Ravindran

Guru Ravindran who hails from Tirunelveli had his initial training under Harikesanallur Sri V Krishan for about a year and a half and then had advanced training under Sri S A Subramania Pillai for 7 years. He has traveled to many places all over India and abroad to perform and has accompanied many senior vocalists including Sri T Sankaranarayanan, Smt. Suguna Purushothaman, Smt. Nithyasree Mahadevan, flutist Smt. Mala Chandrasekar and Seerkali Dr. Siva Chidambaram. He is a B-High graded artiste of All India Radio.
At SIFAS, he has trained many senior students who have been highly successful in performances and competitions. Guru Ravindran joined SIFAS in July 2010. He also teaches the Carnatic violin at SOTA.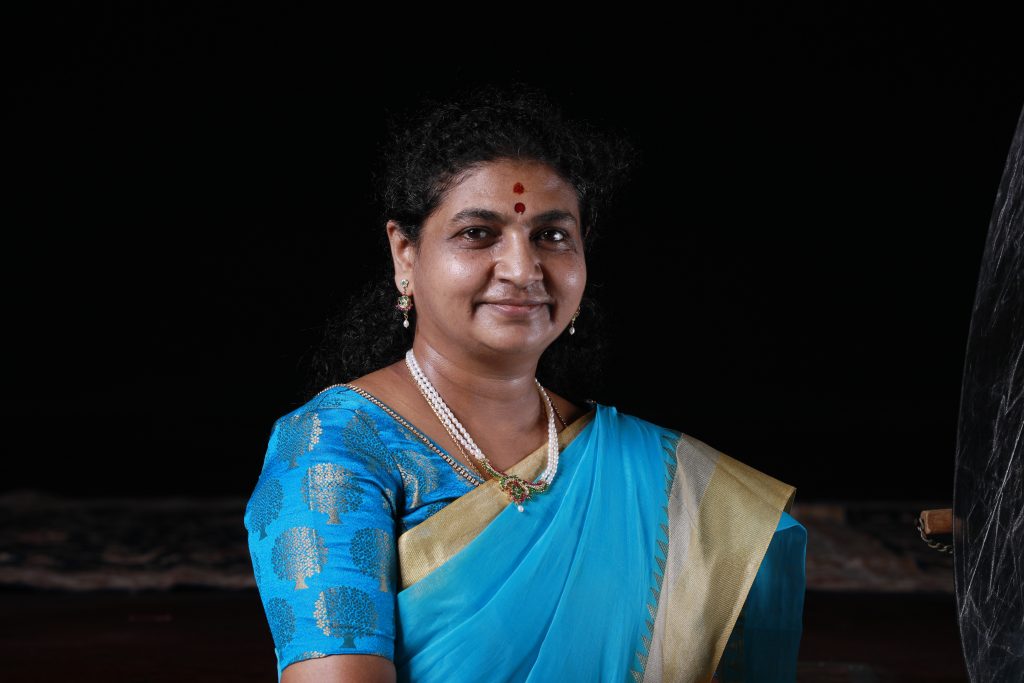 Guru M S Vidya

Guru M S Vidya is a well known Carnatic vocalist, performer, research scholar and teacher hailing from a family of eminent musicians. Her forefathers belong to the renowned "Haridasa Parampara." She has etched a name in the Carnatic field as a high-ranked artiste of All India Radio and has a P.G degree with M. Phil in music from Delhi University and has received several state and national awards, and laurels for her contribution to music as a performer, teacher and music educationist. She possesses a pristine style of teaching filled with the richness of traditional values and liveliness. Her teaching experience in vocal music spans three decades. Guru M. S. Vidya previously worked in SIFAS for a year from 2014 to 2015 and has returned to SIFAS in July 2018.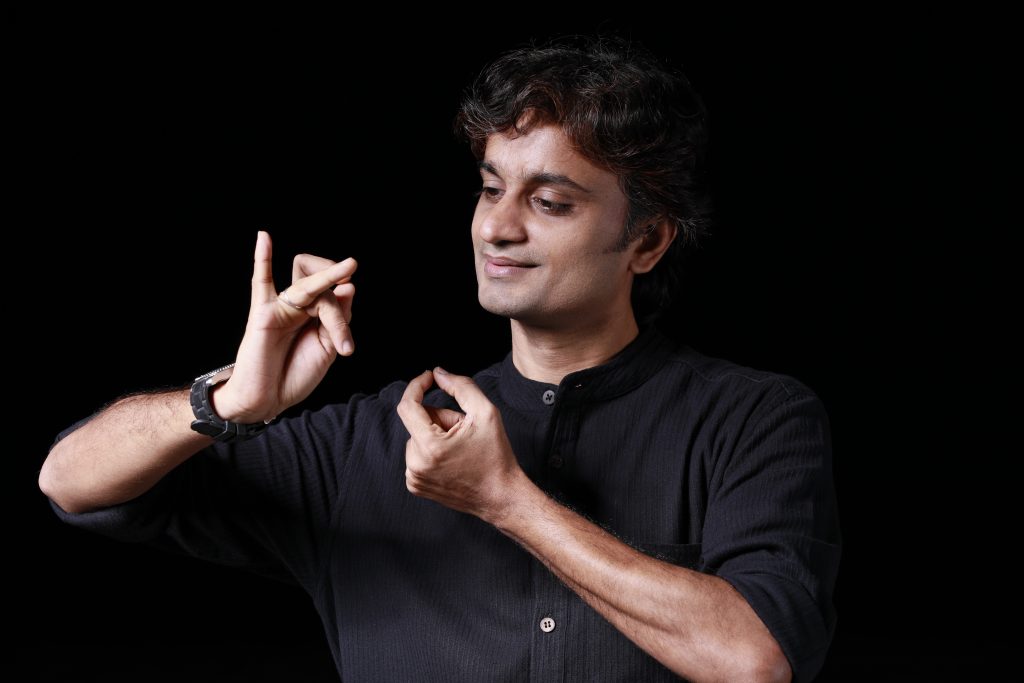 Guru P N Vikas

Guru P N Vikas, who hails from Kerala, graduated with a First Class Diploma and Post Graduate Diploma from The Kalakshetra Foundation. He received the best outgoing student award from Kalakshetra in 2004. He has also been the principal dancer during his stint with the Kalakshetra Repertory Company. He has also served at  Kalakshetra as guest faculty between 2011-2015. In addition, he was a recipient of Central Government of India scholarship and is a graded artist with Doordarshan, Chennai. At SIFAS, he has choreographed and trained many alumni and senior students for performances at prestigious venues in Singapore. He has also actively helped students explore their potential and presented them through their debut arangetrams. Guru Vikas joined SIFAS in August 2015.
https://www.youtube.com/watch?v=mLfOo9gGcoo