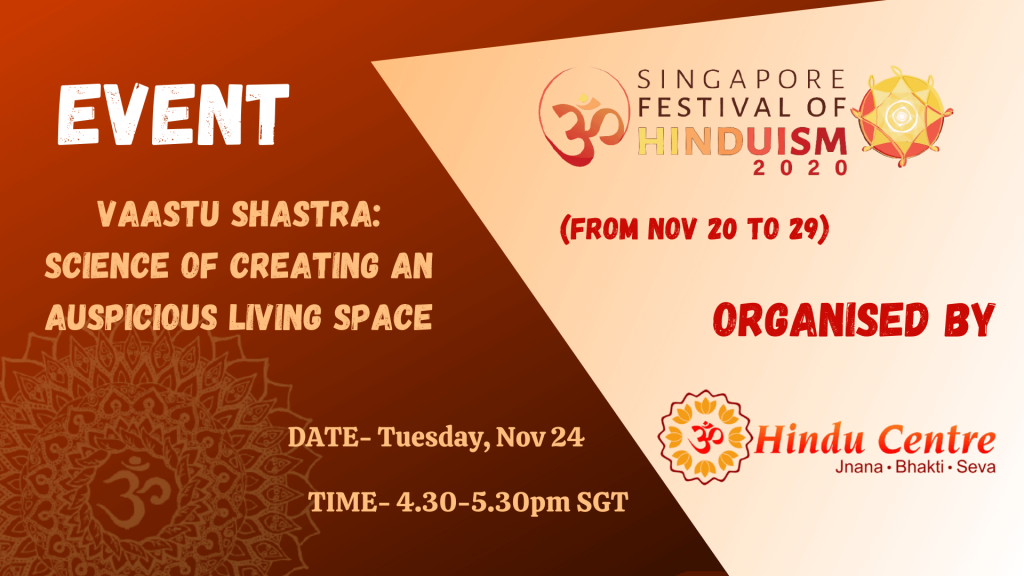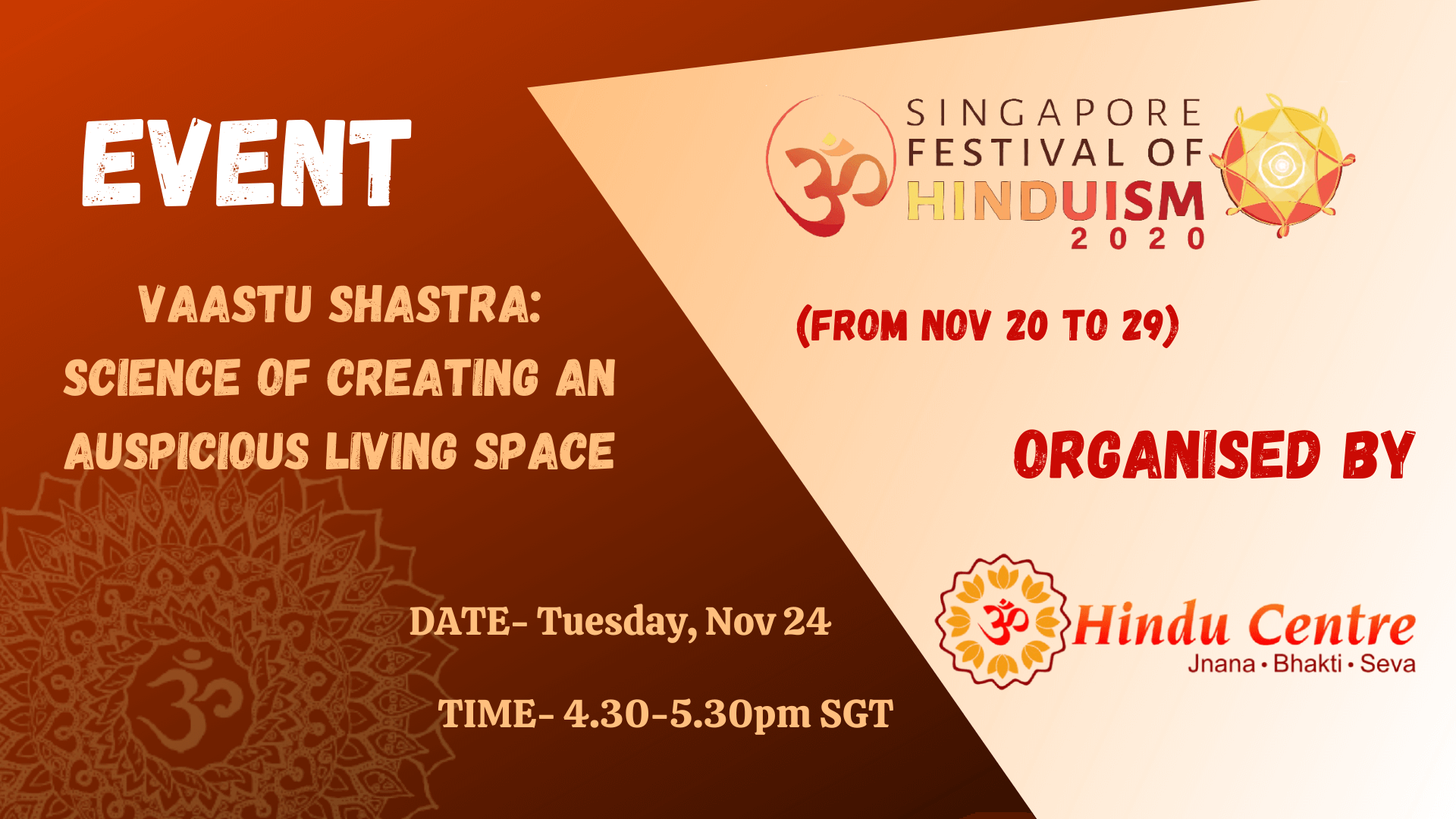 Event 11
Vaastu Shastra: Science of creating an Auspicious Living Space

This Session will help us to know that how Vaastu can help us to be happier in life and enhance our prosperity and health. At the end of session, one will have clarity about valuable hidden secrets of Vaastu.
The presentation will cover the fundamentals of Vaastu Shastra, and how it can be applied to business, health, wealth, education and career, and some tips to take away for home improvement.

Ask Us Your Questions/Queries in Advance


Add to Google Calendar

SHARE THIS EVENT
Share on facebook
Share on whatsapp
Share on twitter
Share on linkedin
Share on email
Presenter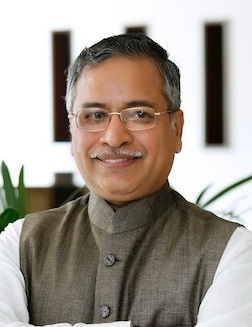 Acharya Hari D Gupta
Vaastu Acharya Hari Da is a graduate in Mechanical Engineering and with a Post-graduate Diploma in Computer Applications & Management. Today, he has become a landmark in Vaastu Shastra. Soft-spoken and down to earth, he has a pleasant personality. Vaastu Acharya Hari Da is 55 years old, still works 7 days a week with 12-16 hours a day, fully engaged in business and helping the Hindu community.
He has solved innumerable cases successfully by Vaastu, when logic and mind had come to a dead end. He is consulted by many top businessmen of both Singapore and India, doctors, and civil servants. He has started an effort to promote Vedic practices to get people aware of many unknown hidden secrets of this great Indian ancient knowledge. (www.SanatanYug.in).
https://www.youtube.com/watch?v=khPyOoz_OXs