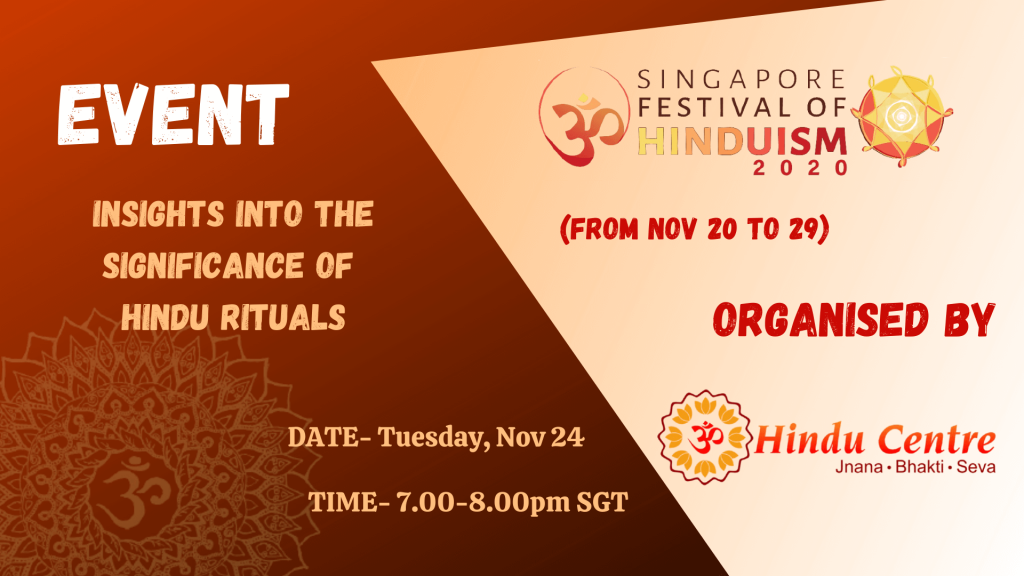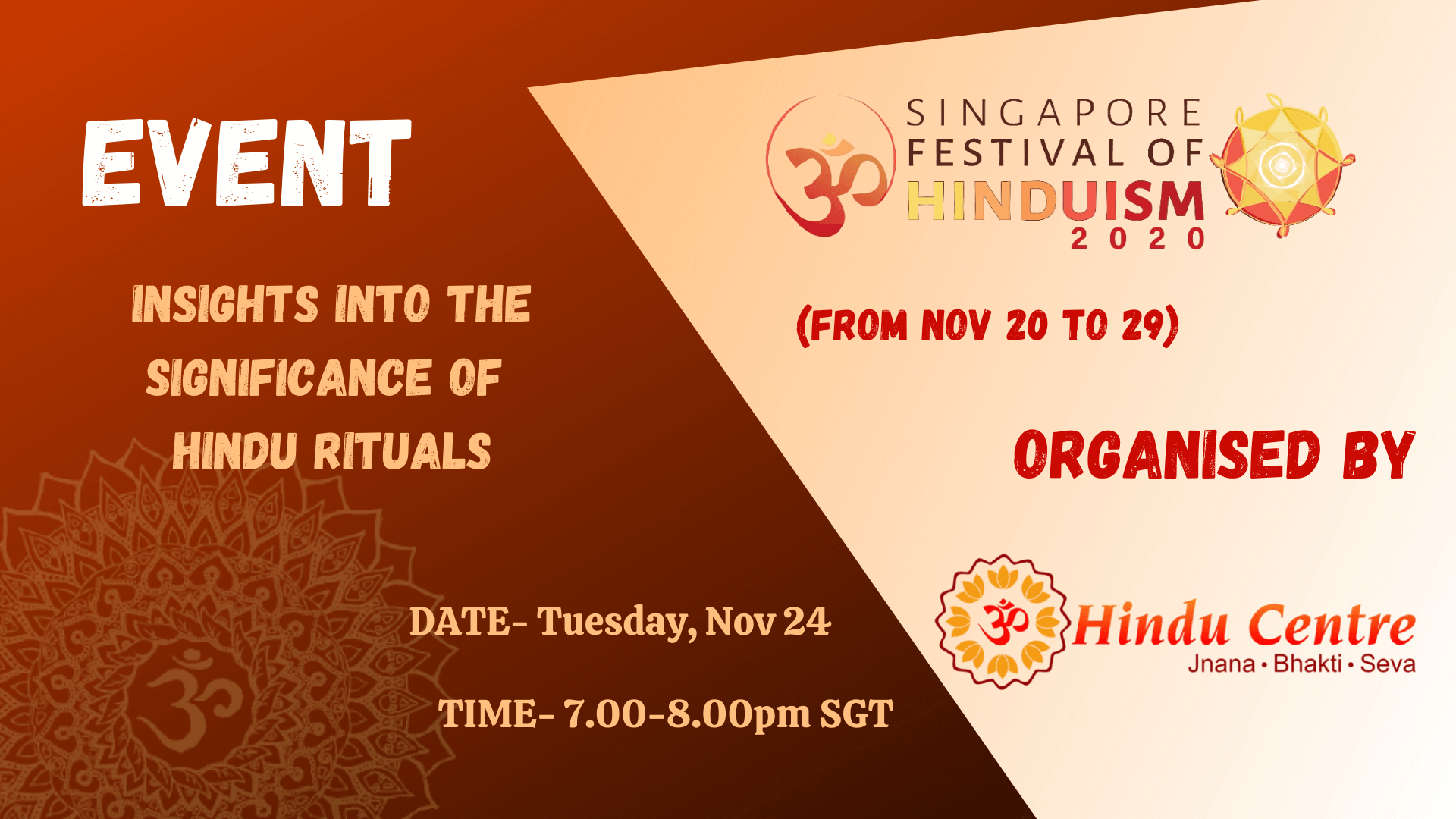 Event 12
Insights into the Significance of Hindu Rituals

A ritual can be loosely defined as an established or prescribed religious procedure.
The fundamental scripture of Hinduism is Vedas and the life of an Hindu is governed and guided by Vedic principles and knowledge. Thus the rituals are prescribed in Vedas and or other texts like Smritis derived from them, both for the betterment of community and individuals. The rituals for the individual human beings that are better known as Samskaras commence in Hinduism even before the birth and go beyond death also.
This presentation will attempt to describe the basis and the details for some of the important major Samskaras from a long list prescribed by our scriptures. Along with the explanation of the core purpose, the procedure and variations in the observations based on regional and family customs will also be brought out to some extent.

Ask Us Your Questions/Queries in Advance


Add to Google Calendar

SHARE THIS EVENT
Share on facebook
Share on whatsapp
Share on twitter
Share on linkedin
Share on email
Presented By :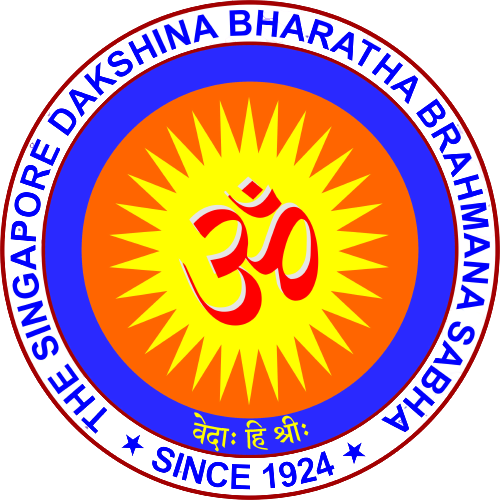 Presenter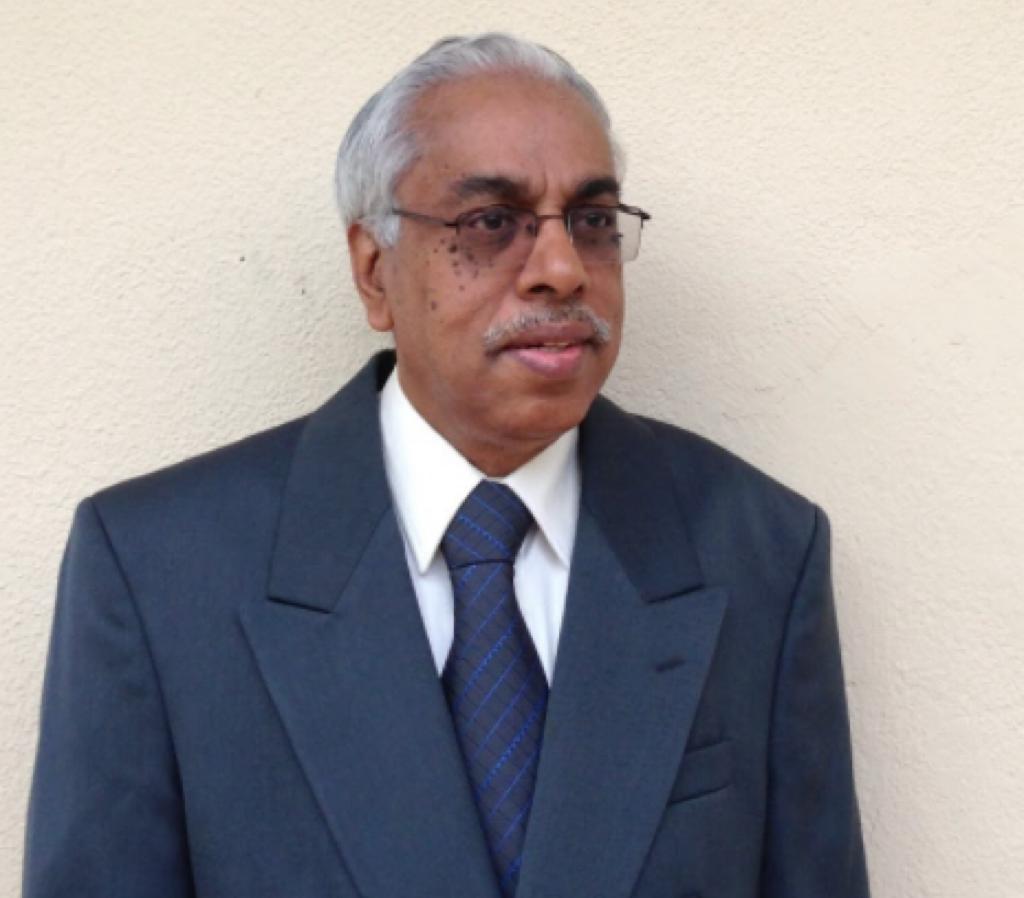 Mr. G Srinivasan

Srinivasan is a Chartered Accountant, and has served in senior positions in  multinational trading companies. He is very interested in music, cultural and spiritual activities. He composes poems in Tamil and English as a pastime as well as being a short story and playwright. He has also acted in some drama productions.
He has been very active in the Singapore Dakshina Bharatha Brahmana Sabha for over four decades serving in various offices and finally also as its President for many years until 2019 when he stepped down.
He is the current Chairman of Gita Jayanti Singapore.
https://www.youtube.com/watch?v=J57jeWT75BY