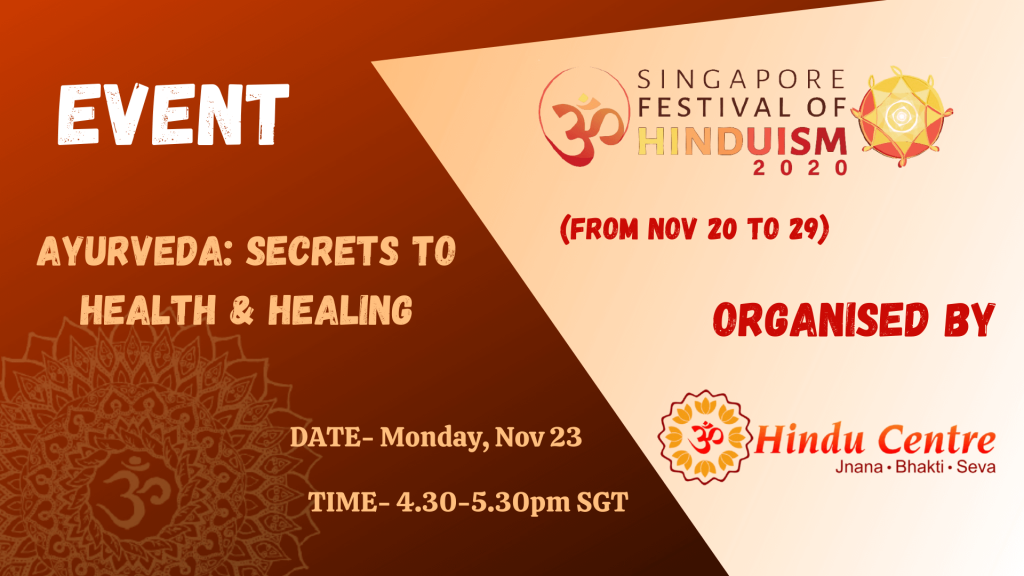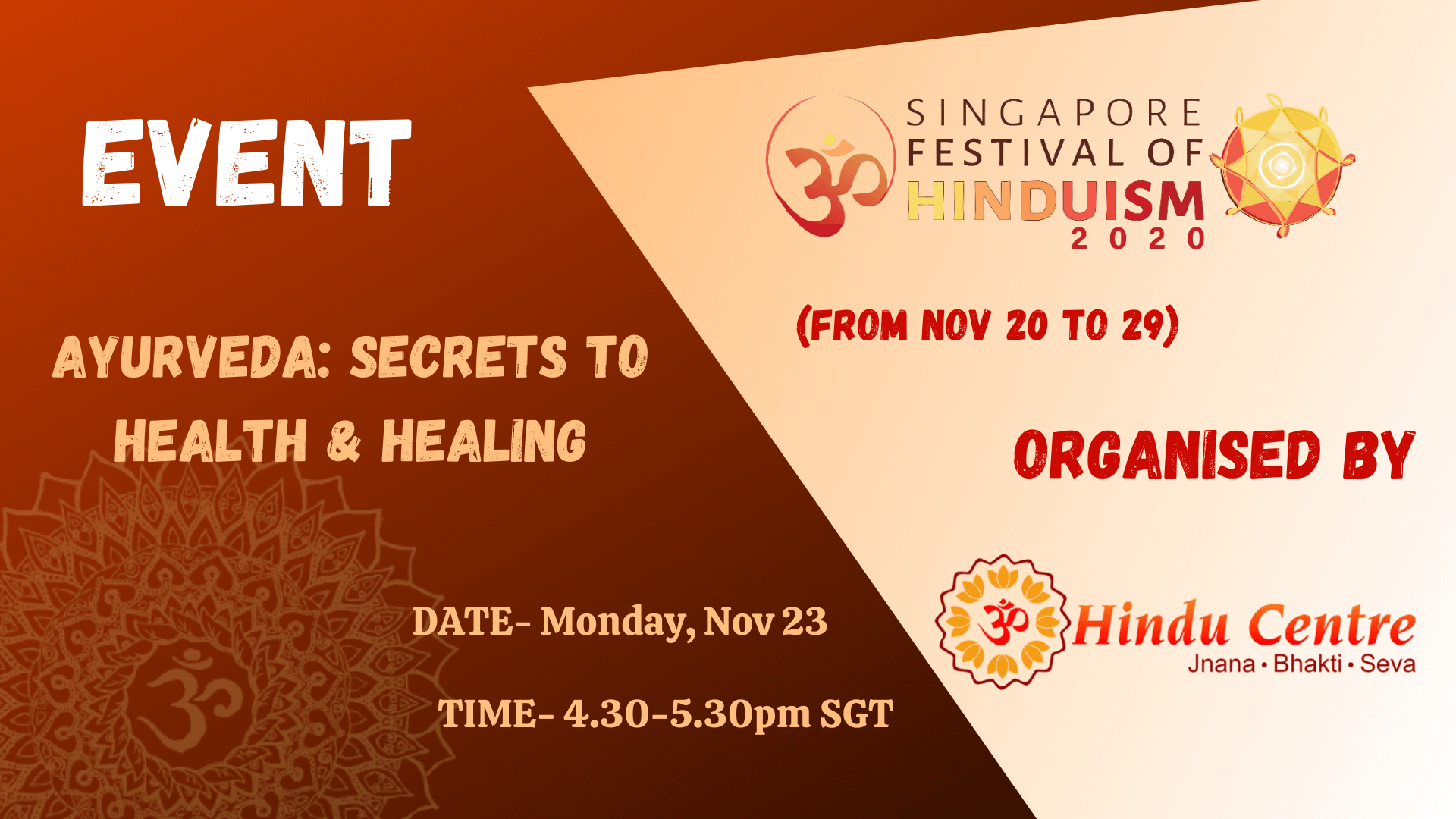 Event 9
Ayurveda: Secrets to Health & Healing

Ayurveda is one of the world's oldest holistic ("whole-body") healing systems. It was developed more than 3,000 years ago in India. It's based on the belief that health and wellness depend on a balance between the mind, body, and spirit. It aims to promote good health, rather than fight disease. Dr Ratheesh's presentation will provide knowledge and information on how to use "food as medicine" for a disease free life. Food builds, Food kills & Food heals. It is very important to understand what you eat, when you eat and how you eat. This knowledge will help change your life, charge and rejuvenate your body mind and spirit completely. We can mitigate our health issues by learning the art of "food as medicine".

Ask Us Your Questions/Queries in Advance


Add to Google Calendar

SHARE THIS EVENT
Share on facebook
Share on whatsapp
Share on twitter
Share on linkedin
Share on email
Presenter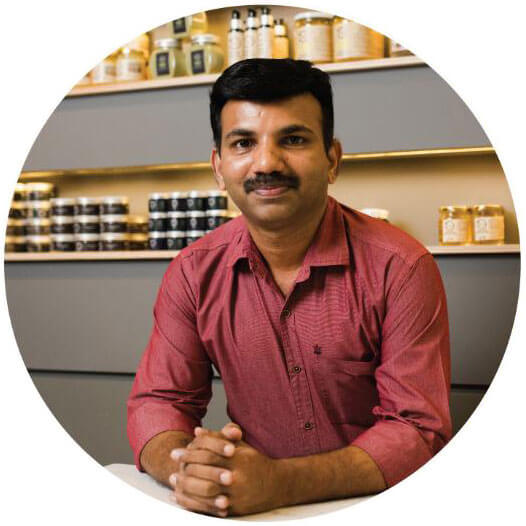 Dr. C T Ratheesh
Dr. Ratheesh is a young and inspired physician, infused with enthusiasm,  has given years of his life to the ancient and traditional medicinal science of  Ayurveda. 
With brilliant academic records, he completed his Masters in Ayurvedic  Medicine ( MD ) from SDM College of Ayurveda & Hospital, Hassan, and did his Bachelor's ( BAMS ) from Sushrutha Ayurvedic Medical College,  Bangalore. He also obtained his Masters ( MSc ) in Nutrition and Food  Technology from Madurai Kamraj University, Salem, Master's degree ( MSc )  in Yoga and Naturopathy from Vinayaka Mission University, Salem, and is a  certified Yoga Instructor ( YIC ) from SVYASA deemed University,  Bangalore. 
He has wide across the globe clinical experience of 15 years in treating a  number of complicated diseases. He intends to bring about consciousness to the physical as well as mental wellbeing of the people.     
Dr. Ratheesh's area of expertise lies in healing the root cause of several lifestyle disorders with his nutritional expertise in order to help people make unique and positive lifestyle changes. 
He is associated with several nutrition awareness programs and is an active participant in various Ayurveda workshops and Seminars including  Global Ayurveda Festival, World Ayurveda Congress, etc.
https://www.youtube.com/watch?v=CAamoqh-lkQ