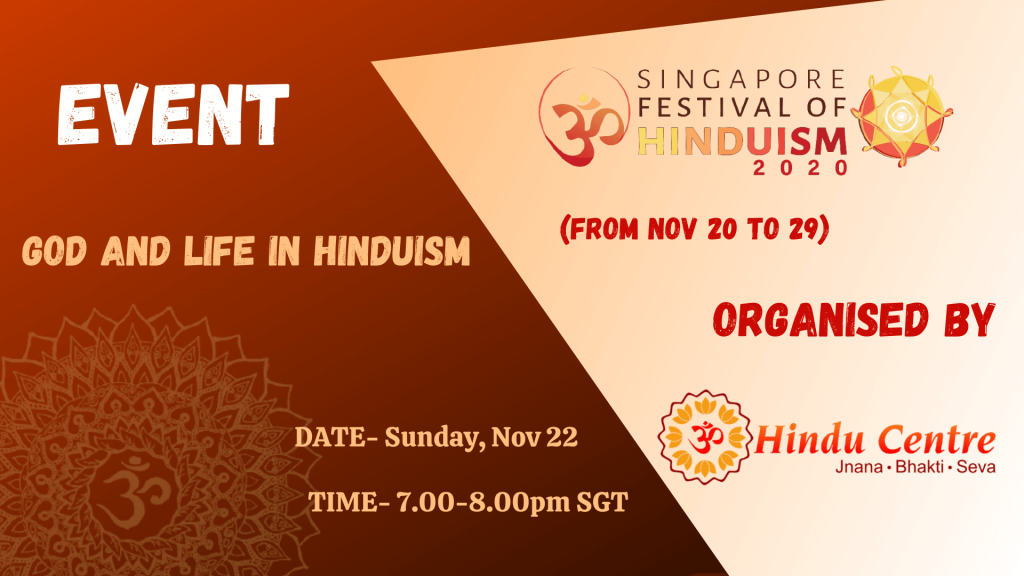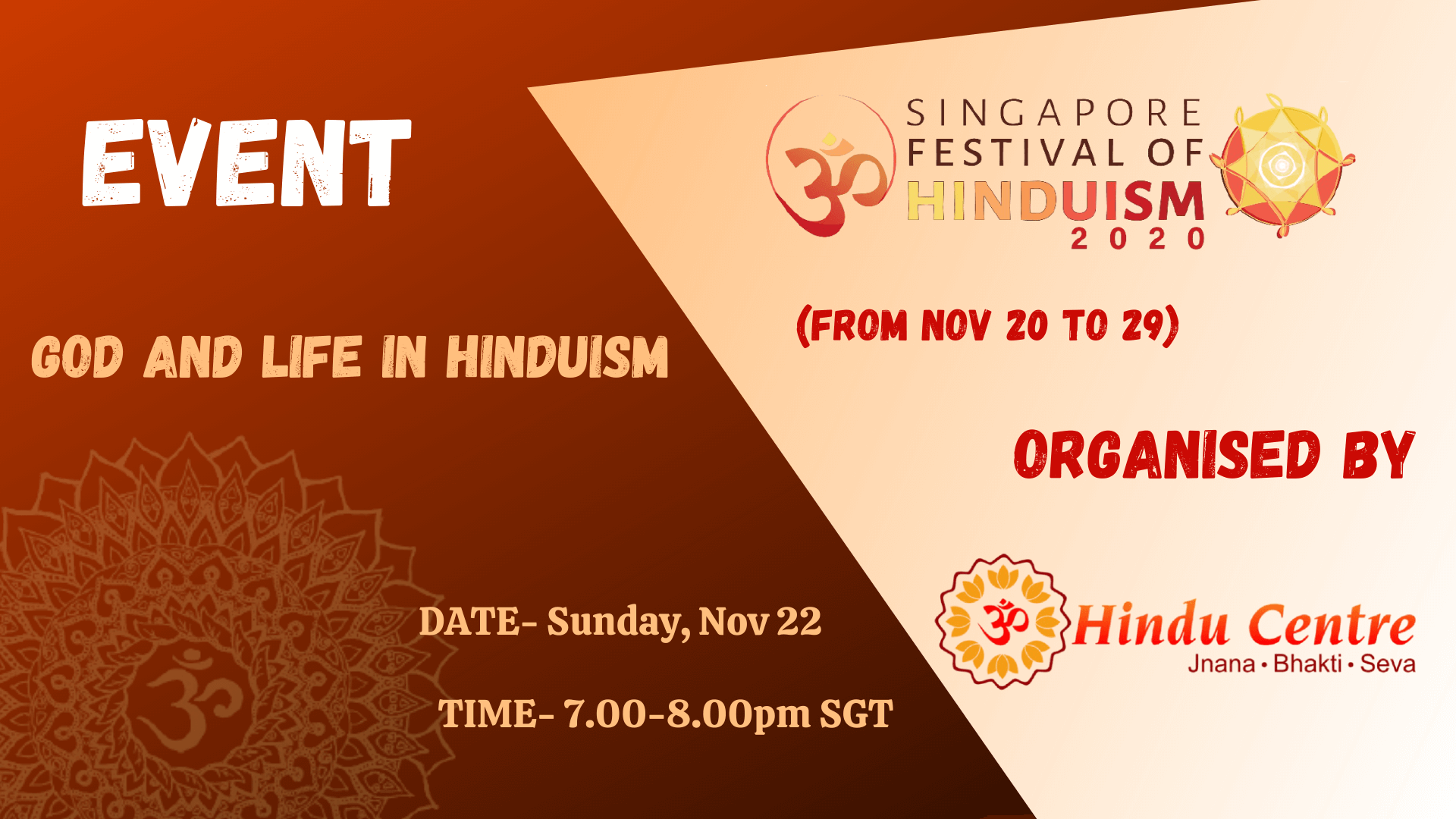 Event 8
God and Life in Hinduism

How many Gods are there in Hinduism? Why are there Shaiva, Shakta and Vaishnava denominations? Is there a truly superior God at all? This talk will answer these questions and dispel popular mis-information surrounding God in Hinduism. It shall also elucidate the form and attributes of God as revealed in the Hindu scriptures and the different forms of worship revealed therein. Finally, strategies on how we can deepen our connection with the creator and lead a more God-centered life will be shared.

Ask Us Your Questions/Queries in Advance


Add to Google Calendar

SHARE THIS EVENT
Share on facebook
Share on whatsapp
Share on twitter
Share on linkedin
Share on email
Presenter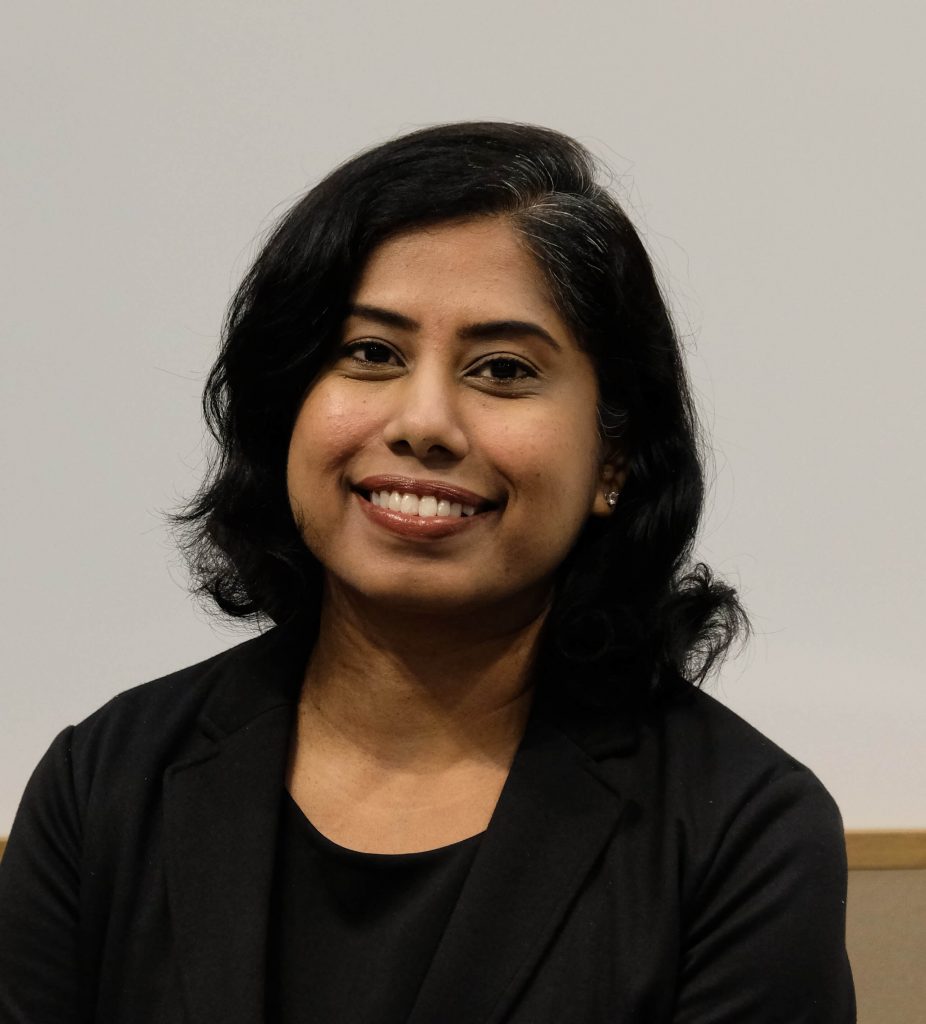 Ms. B Thavamalar
Thavamalar Balakrishnan is a volunteer teacher with the Hindu Centre. She graduated from its teacher training programme in 2010 and has been teaching since. She teaches dharma, vedic yoga, puja and sanskrit chanting. She has also represented the Hindu Centre in interfaith dialogues. 
https://www.youtube.com/watch?v=4VzLD96m278