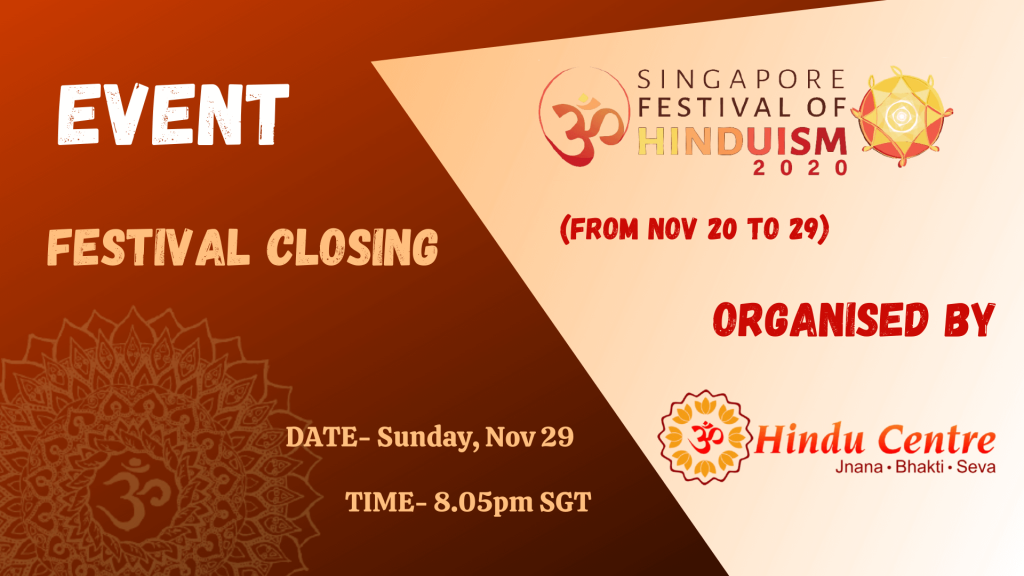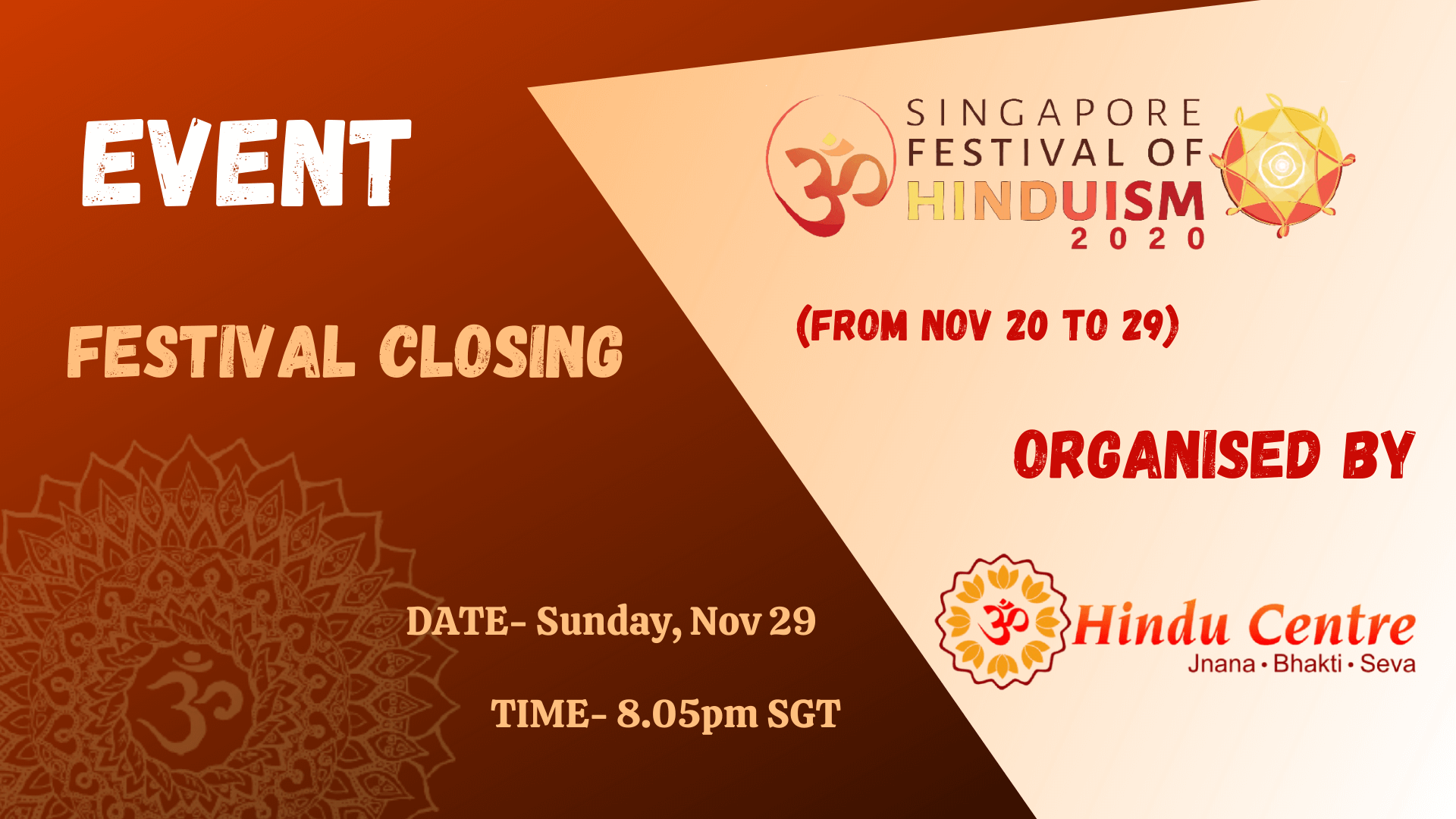 Event 25
Festival Closing

Swami Samachittananda
Head of Ramakrishna Mission Singapore
In attendance:
H.E. Mr. P Kumaran, High Commissioner of India in Singapore
Closing remarks and vote of thanks:
Dr. N. Varaprasad, President, Hindu Centre Singapore

Ask Us Your Questions/Queries in Advance


Add to Google Calendar

SHARE THIS EVENT
Share on facebook
Share on whatsapp
Share on twitter
Share on linkedin
Share on email
Presenters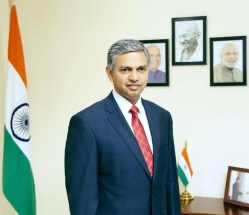 H.E. Mr P Kumaran
Mr. P. Kumaran belongs to the 1992 batch of the Indian Foreign Service. He comes to Singapore as High Commissioner after a distinguished career with postings in Egypt, Libya, Belgium, Brussels, Pakistan, Washington, Colombo, Doha as well as at the Ministry of External Affairs HQ in New Delhi. 
Amb. Kumaran has a B.Tech in Electronics and Communication, from IIT Madras (Chennai). He is married to Mrs. Ritu Kumaran. They have two sons, Aditya (18) and Mayank (16).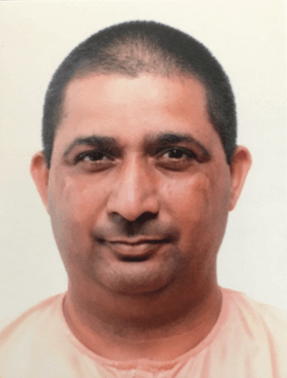 Swami Samachittananda

Swami Samachittananda is the current President of Ramakrishna Mission Singapore. He is also a Council Member of Singapore's 'Inter-Religious Organization".
Scriptures bring us the knowledge which our senses are unable to provide. At every level of our life we can learn from The Gita. It is up to the individual how he/she wants to utilize the message of The Gita.
Ultimately it is 'Brahma Vidya' that is the knowledge of oneness and it is 'Yoga Shastra', the scripture which unites us with our higher dimensions.
https://www.youtube.com/watch?v=cXGAai57fbk