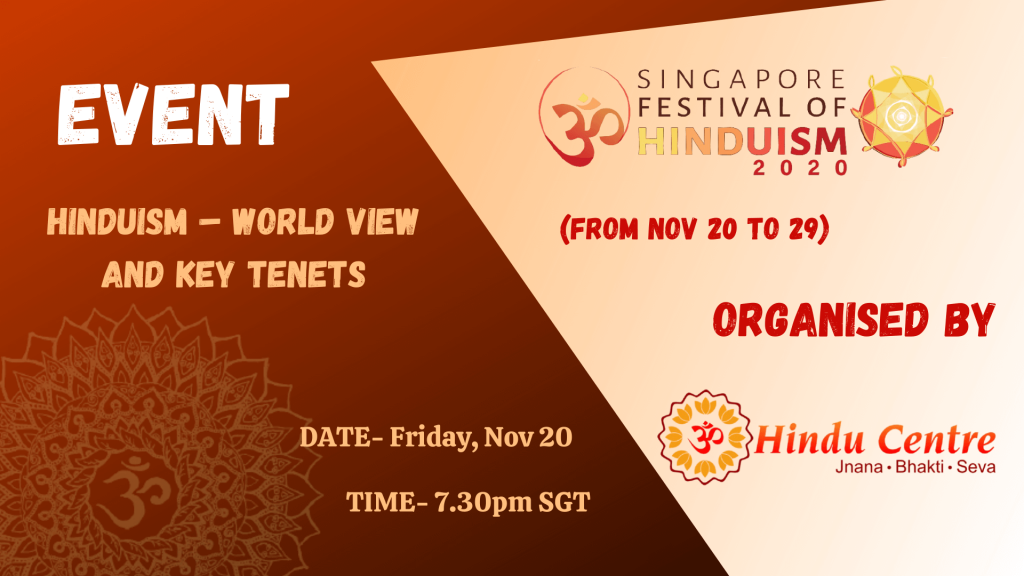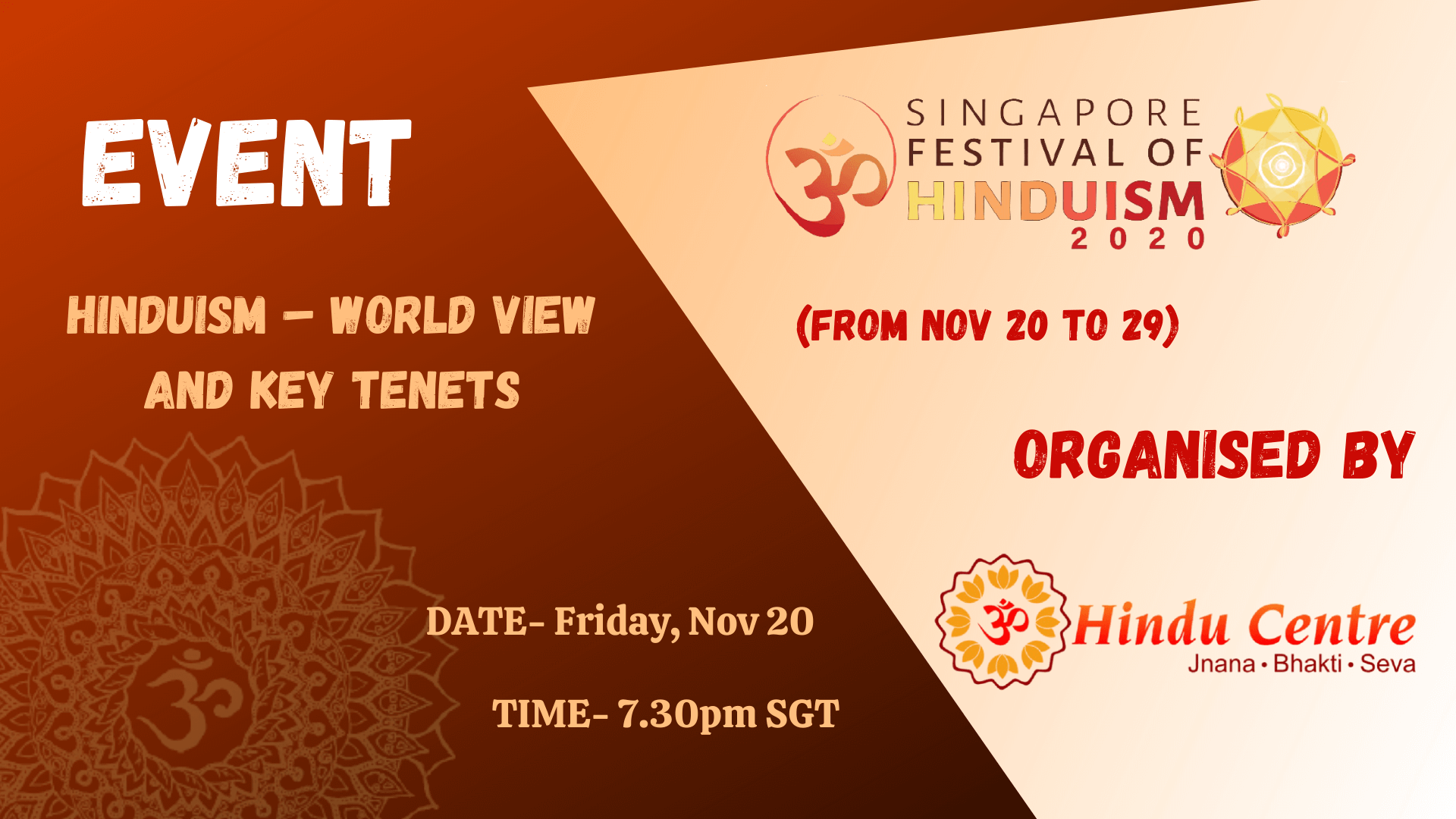 Hinduism – World View and Key Tenets
Hinduism is the oldest of all living religions, practised by approximately 1.2 billion people around the world. Its varied rituals, philosophies, temples, mysticism and ways of living have sometimes prompted the question whether it is an organised religion at all. This talk will show the existence of a common thread, based on the scriptural authority of the Vedas, running amidst the diversity perceived. This common thread also forms the basis for the world view of Hinduism and the origin of its key tenets that make Hinduism remain relevant, endearing and enduring in modern society.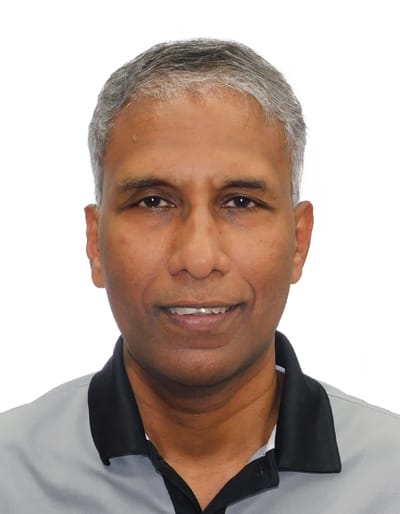 Ravi has been an ardent student of Hinduism for over 3 decades, and has been teaching Hinduism for more than 10 years in various Indian and Hindu organisations. He has also been a speaker and facilitator at IRO's Inter-faith dialogues, as well as writer of Hindu articles in various Hindu Centre publications.
He has trained Hindu counsellors for deployment in Singapore Prisons as religious counsellors and also served as Vice-President and remains a current volunteer-teacher at the Hindu Centre.